0X000000d1 Windows Error Fix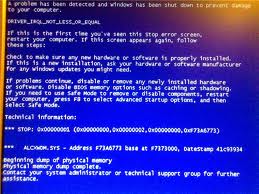 0X000000d1 Windows Error is a common stop error message that appears on a blue screen when you attempt to shut down your computer. It will only appear on the XP versions of Windows.  This error message normally appears when you are using a Logitech mouse and the Logitech MouseWare version installed on your computer is outdated.  To fix this problem, you need to resolve issues that your computer may possibly have – which can be accomplished by following the steps described on this page.
What Causes 0x000000d1 Errors?
When you encounter the 0X000000d1 errors, they are usually displayed in the following format:
"STOP 0x000000D1, (0x0000002b, 0x00000002, 0x00000000, 0xEEEE1b01) IRQL_NOT_LESS_OR_EQUAL Kbdclass.sys."
The 0X000000d1 errors are typically caused by faulty or outdated Logitech MouseWare programs on your computer, especially when you are using versions 9.10 and 9.24.  Other programs and registry errors can also cause this error message to appear.  To be able to fix the error, you need to resolve the issues surrounding the MouseWare versions by downloading the latest version. You should also try to pinpoint any other causes of this error to be able to resolve the issues.
How To Fix The 0x000000d1 Error On Your PC
Step 1 – Remove The "Logitech MouseWare" Application From Your PC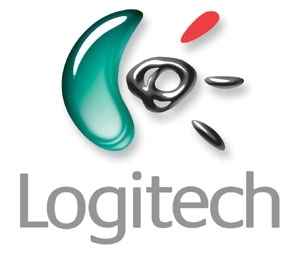 The Logitech MouseWare program is the device driver for the Logitech mouse that you are using with your PC.  This application sometimes causes a blue screen to appear on your Windows XP and when it does it must be removed.  To remove the Logitech MouseWare, you should click Start> Control Panel> Add/Remove Programs and select the application from the list and then click the "Remove" button.  You need to restart your PC after you have successfully removed the troublesome program.
Step 2 –

Ensure You Don't Have Any Problematic Programs
You need to be able to use all the tools available in your PC as reliably as possible.  It is important to find out the specific program that causes the error to appear.  Take note of programs you have recently added or device drivers that you have recently updated.  There is no other way but to back-track your PC activity from the time when the error first appeared, since this type of error is triggered by a problematic program installation.
Step 3 –

Update Windows
Because there are many incompatibility issues with third-party programs, Microsoft is always releasing updates and hotfixes to resolve issues.  It is important that your Windows XP is always updated to ensure that your system contains the necessary fixes.  To get the latest updates for your Windows, you should click Start> All Programs> Windows Update and then follow the update instructions on your screen.  For the update process to be completed, you need to reboot your PC.
Step 4 –

Clean Out The Registry Of Windows
The "registry" can be the culprit of the 0X000000d1 error in many cases.  Your registry is a central database where all settings for files and programs are stored.  Windows needs to access this registry to be able to load the files and programs properly.  Despite playing a vital role on your system, the large volume of access to the registry causes some registry keys to become corrupted or damaged, meaning errors like the 0X000000d1 problem will appear and cause problems for your system.  To fix registry errors, you need to use a reliable registry cleaner that can scan through your registry and fix all detected registry entries that are found to be corrupted.