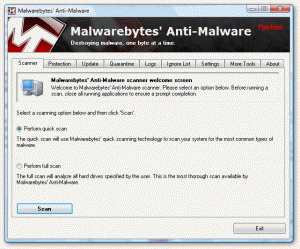 Have you even been a victim of a computer virus or another piece of malware? If yes, then you know that removing the virus is only the first step. When the virus is gone, you will need to recover your computer from a virus infection and make sure you're protected from further damage. That can be difficult especially if you don't know where to start. But don't worry, our tips will help.
Prevent Your Files from Being Locked by Ransomware
Ransomware like the WannaCry virus is the bane of today's digital world. Hundreds of organizations and thousands of individuals lost their files and got locked out of their computers when the first attack happened. While it may be very difficult to avoid getting infected (make sure you follow all the best practices), you can do something that will make sure you don't lose all your files. The answer is simple – make regular backups to an external drive and keep your files in a secure cloud storage. There are lots of options to choose from, so make sure you pay attention to the security the service provides.
Remember to back up your files when your computer is healthy because otherwise you'd be backing up the virus too.
Now that you know how to keep your files safe, let's go over some malware removal tips.
1. Make Sure Malware Is Removed
The first thing you should do after letting your antivirus delete the malware is make sure that it's actually gone. Sometimes pieces of malware get left behind and they prevent you from fully recovering your computer from a virus. To do that, give your PC a scan with Malwarebytes, a free anti-malware program that has great detection rates. If it finds anything, let it delete the remaining malware. If not, you still need to make sure that no traces of malware got left in the Windows registry. (more…)