How to Keep Your Windows 10 Safe and Secure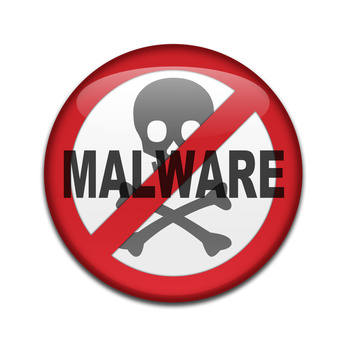 Windows 10 does a pretty good job keeping your computer secure. Microsoft worked hard to improve its security features and added lots of built-in tools to protect you from viruses, phishing attacks, and other types of malware. Moreover, Microsoft pushes regular security updates to protect your computer from zero-day threats.
But this doesn't mean that you should sit back and relax – you still need to stay alert and avoid relying on Windows Defender too much. In this article, we put together a list of tips that will help you keep your Windows 10 PC safe and secure.
Use Reliable Antivirus Software
Windows Defender isn't a bad security app but you'd be much better off using a reliable third-party security suite that gets daily updates, includes behavioral analysis and other vital security features. You can go for a free antivirus program or a paid solution – it's up to you. Just make sure you install one.
Use a VPN
A Virtual Private Network (VPN) is the best way to protect your privacy when you're browsing the Web. It will protect you when you're browsing the Internet using a public WiFi hotspot and make your connection secure. We recommend IPVanish and ExpressVPN. You can read our comparison of the two in this post.
Keep UAC On
I know, User Account Control (UAC) popups can be very annoying but it's important to remember that they're there to protect you. Even if you're tempted to disable UAC, don't. There are ways to configure its sensitivity and make sure you don't get a popup for every single action. To do that, go to the Control Panel – User Accounts – User Accounts – Change user account control settings and configure UAC the way you want to. Use the slider to adjust the settings.
Don't Connect Your Microsoft Account if You Don't Need to
When you first launch a new Windows PC, Windows 10 will offer you to connect your Microsoft account. If you use Microsoft services such as Outlook email and OneDrive, then connecting the account offers lots of functional benefits. But if you don't and all you want to do is use your computer's local services, then not connecting your Microsoft account is a secure choice.
Don't Put Off Windows 10 Updates
Windows updates can be annoying, especially if you're on limited bandwidth or don't feel like restarting your computer. However, you should install Windows 10 security updates and patches automatically, as soon as they're released. Doing that will protect you from the most recent threats and vulnerabilities. You can also check for available updates manually by clicking on the Start button – Settings – Update & Security and checking for updates there.
The same rules apply to your installed software and drivers – keeping them up to date will boost your PC's security.
Disable Microsoft Ad Tracking
Did you know that by default, Microsoft collects usage data about you to create an ad profile and serve you the most relevant ads? Windows 10 does this with the use of an advertising ID. This ID doesn't just gather anonymous information about you when you browse the Web, but also when you use Windows 10 apps. If you're not pleased with that, you can disable Microsoft ad tracking.
Click on the Start button and click on Settings
Go to Privacy – General
Go to Change privacy options and you'll see the advertising ID as the first option
Disable it
We hope that these tips will help you to keep your Windows 10 computer safe and secure.