How to Delete Duplicate Files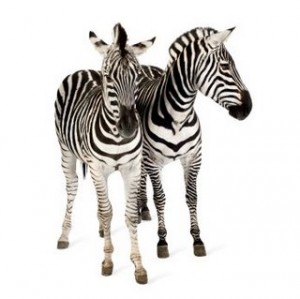 Keeping your computer organized is an important part of ensuring that it remains fast and stable. That's why every Windows user needs to perform regular maintenance tasks like disk cleanup, defragmentation, registry repair and defragmentation, and anti-virus scans. But one important computer maintenance task is often overlooked – deleting duplicate files.
What are duplicate files?
Every single computer has duplicate files – copies of documents, songs, picture and videos. These files accumulate over time and create clutter. As a result, your free disk space decreases and your files and folders become disorganized.
Duplicate files accumulate in a number of different ways. Some of them get created when you safe several versions of a Word document or an Excel spreadsheet you are editing, some are songs downloaded more than once (especially songs with different bit-rate), some are photos that you upload to different folders, and so on. To cut a long story short, you may have gigabytes of space occupied by useless duplicate files. Deleting them will free up space, which will make your PC or Mac faster and more organized.
How to delete duplicate files
Deleting duplicates can be a tiresome task. Just imagine how long it will take to go through all your files and determine which files and duplicates and which are not. You can always use the Search feature, but even so finding and deleting all duplicates will take hours if not days. And if you are a music lover or a photographer, deleting duplicate songs or photos will require days of hard work. In addition to that, deleting files manually is never safe, nor accurate. You are bound to miss some duplicates and there is always the danger of deleting a file you need. Luckily, there is a better way to find duplicate files.
Use a duplicate file finder
The best way to find and delete duplicates is to use a special program that can detect true duplicates and help you delete them in just a couple of clicks. A good duplicate finder is able to scan the files on your hard drive or in specified folders and detect duplicates. Duplicate finders use a number of criteria that help them determine which files are duplicates and which are not. For example, a quality duplicate files finder should be able to match your files by name, date, size, checksum and even by content. Matching files by content is the most accurate way to detect duplicates, as it runs a byte-by-byte comparison of your files. This way you can be sure that only true duplicates are detected.
Which duplicate finder to choose?
There are several good quality duplicate finders available today. But we recommend using Easy Duplicate Finder. This program has been around for a long time and it has really good user reviews plus numerous industry award. It uses all the above-mentioned criteria to detect duplicates plus it has special algorithms for detecting duplicate songs, emails and photos. Easy Duplicate Finder is available for both Windows and Mac, which is not something every duplicate finder can boast. And the best bit is that Easy Duplicate Finder scans your computer for FREE.