0x0000001 Error Fix – How To Repair 0x00000001 Errors On Your PC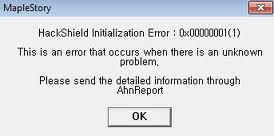 0x0000001 Error is a critical Windows error that shows as a fatal 'blue screen' error and will prevent you from using your computer.  This error typically appears during startup and indicates a system problem brought forth by the mismatch of thread and asynchronous procedure calls (APC) indexes in the number of processes that entered the critical area in comparison to the number of processes that left.  You need to repair this error to be able to solve the error and use your computer normally again.  This tutorial will help you fix the 0x0000001 errors quickly.
What Causes Error 0x0000001?
There are various causes for this error message appearing on your screen.  The most common causes are listed below:
Mismatch of thread or asynchronous procedure calls (APC).
Recently added hardware or issues with software and device drivers.
Insertion of CD or DVD onto the optical drive.
Use of Windows Vista Aero scheme.
Logging on to the default desktop after unlocking the computer.
Transition of computer into sleep mode repeatedly.
When a program has registered an event hook using an API(Application Programming Interface).
Problems in the Win32k.sys file.
Memory corruption
The RAM's memory exceeds the motherboard and BIOS capability.
How To Fix The 0x0000001 Error
Step 1 –

Make Sure All The Hardware Is Working Correctly
To resolve the problem, you need to make sure that all the hardware attached to your computer is working correctly.  If your system experienced the error upon installing a new hardware device, you need to remove it and get it to work properly.  You also need to verify if your hardware is compatible with your Windows version.
Step 2 –

Update Any Out-Of-Date Drivers For Your PC
The problem can easily be caused by outdated device drivers, and in most cases, this is the primary cause of the problem.  You need to ensure that the different device drivers installed in your computer are updated so that everything runs smoothly.  Here's how you can do this:
Click Start > Control Panel > Device Manager (for Vista and Windows 7) or System > Hardware tab > Device Manager button (for XP).
For every device driver, you need to verify the date of it by right-clicking on it, select "Properties" and then click the Driver tab.  Take note of the date of the driver.
Go to the manufacturer's website and check for device driver updates.  If there is a device driver available for your device with a much later date, download it onto your hard drive and install it.
Once you have verified that the new device driver is working, you can opt to remove the old device driver by going back to the Device Manager window, right-click on the old device driver and select "Uninstall" to remove it.
Step 3 –

Update Windows
The problem can also be caused by having an outdated Windows system.  You need to get the latest updates from the Microsoft website which are sent out from time to time to ensure that your system is running with the latest fixes.  Microsoft is constantly coming up with fixes for known Windows errors.  To update your Windows version, click Start > All Programs > Windows Update and follow the update wizard.  Restart your PC when prompted to finish the update process.
Step 4 –

Clean Out The Registry Of Windows
The registry is an important component in your Windows system that serves as a central repository for all settings of files and programs.  It is accessed by Windows to be able to remember how to load the different files and programs on your PC and run them properly. A useful fix for resolving many errors like the 0x0000001 problem is to clean out the registry. Use a registry cleaner application to clean up the registry automatically.