How to Delete Cookies from All Popular Browsers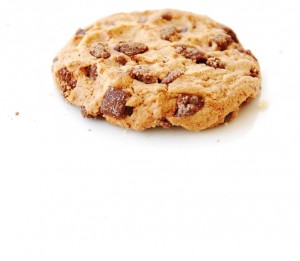 Visit any website and you'll get a notification that the website uses cookies. But what exactly are those cookies and how do you delete them from your browser? Read on to find out.
What Are Cookies?
Cookies are tiny files a website puts on your computer to store bits of information. For example, a cookie remembers your location choice, keeps you logged in, etc. That's fine, right? The problem is that a lot of cookies are used for advertising purposes and these cookies are there to track your online activity. Put simply, if you've ever wondered how you get cheap flight ads when you're looking for a nice seaside hotel, know that cookies are responsible for that.
If you don't like being tracked by advertisers, your best bet is to delete cookies on a regular basis. We're going to show you how.
Delete Cookies Automatically
The easiest way to delete cookies from all browsers is to use a PC cleanup program like FileCleaner that makes it easy to delete cookies from all your installed browsers in one click. Most PC cleaners make deleting cookies and other browser junk as simple as scanning your PC, examining the scan results, and deleting everything unneeded in one click. FileCleaner even has an option that allows you to clean up cookies in real time automatically – just adjust the settings and tell the app which files to clean up and when.
Delete Cookies Manually
You can also delete cookies manually. This takes more time, though. Here are instructions on how to delete cookies from all popular browsers.
Microsoft Internet Explorer
Click the gear button in the upper-right corner of the browser window and select "Internet options"
Click on the Delete button
Select the Cookies and Website Data checkbox
Click on the Delete button
Google Chrome
Click on the "hamburger" menu and go to Settings
Click on Clear Browsing Data
Make sure the Cookies and other site and plugin data checkbox is selected
Click on the Clear browsing data button
Mozilla Firefox
Click on the "hamburger" menu and select the Options icon
Go to the Privacy screen and click on the Clear your recent history link
Make sure the Cookies checkbox is selected and click on the Clear Now button