How to Fix Sims 3 Errors – Sims 3 Error Fix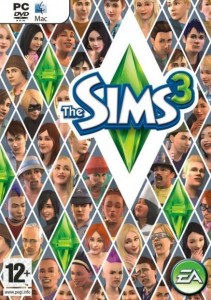 The Sims 3 is one of the most popular games of today. This game is a whole world where you can create Sims and have total control over their lives. You control everything – their appearance, their personalities, and even their dreams.
But Sims 3 can have errors, just like any other game. These can be installation errors, game errors, and update errors. Here are some tips to help you fix Sims 3 errors.
Fix Sims 3 install error
Sometimes the Sims 3 fails to properly install on a computer. This can occur for a number of reasons, but the most likely cause is a system compatibility issue. The Sims 3 can be run on a PC with Windows XP and Vista, and on a Mac. However, there is no official Windows 7-compatible version. This means that Sims 3 will not install on Windows 7 properly.
To fix this error, you need to run Sims 3 in Compatibility Mode. To do that, simply right-click the Sims 3 icon, select Properties and then select Compatibility. Then check the Run this program in compatibility mode for box and select Windows Vista or Windows XP SP3. The game should work fine.
Fix Sims 3 update error
Another common Sims 3 error is an update (patch) error. When this happens, you get the Update Error: Invalid File Found error. There are two ways to fix this Sims 3 patch error – you need to either locate and replace invalid file or backup and reinstall Sims 3. Usually this error means that the update is trying to patch one of the core game files that was deleted or modified previously. If you know which files were modified or deleted, you can fix the Sims 3 update error by copying the original files from the Sims 3 disc and pasting them into the game directory.
Another way to fix this error is to completely replace the corrupted files. To do that, you'll need to back up all your Sims 3 data and do a reinstall. To backup your Sims 3, simply copy the Sims 3 profile, which is located in (My) Documents – Electronic Arts folder and paste it somewhere on your computer. Then reinstall Sims 3 and then paste the backed up folder in the Electronic Arts folder. Select Overwrite when you get the prompt.
Now you know how to fix the Sims 3 errors. In addition to the fixes listed here, don't forget to keep your registry clean of errors and run registry defragmentation every once in a while.