How To Stop Ventrilo Lagging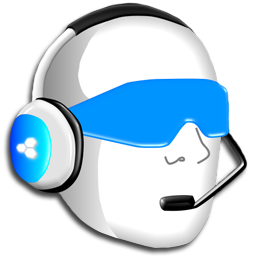 Ventrilo is a VoIP (Voice Over Internet Protocol) service which also uses text chat. This service is much like Skype because you can use voice chat over the Internet and communicate with people. Ventrilo is widely used in the gaming community by players of the popular WoW (World Of Warcraft) game, they can actually speak to one another using voice chat which they can use to their advantage rather than have to type out a message using text chat.
What Causes Ventrilo To Lag
A program usually lags for many reasons however the most common are going to be:
Other programs are open and taking up memory i.e iTunes
Virus scans are running in the background
Registry keys and subkeys are missing, damaged or corrupt
How To Fix The Ventrilo Lagging Problem
Step 1 –

Enable "DirectSound" In Ventrilo
The "DirectSound" option in Ventrilo basically allows your system to quickly process the settings that this program will be using to run. We've found that one of the biggest causes of Ventrilo lagging is that the sound will have to go through some third-party driver / application, which is why it's recommended you use the DirectSound application on your system to make it run better. Here's how:
Open the Ventrilo application
Click on the "Setup" button
Check the "Use DirectSound" option
Select The "Default Sound Device" of Windows
Restart Ventrilo
Step 2 –

Clean Out Disk Space
The next step is to clean out any of the disk space that may be cluttered on your system. This works by using a feature of Windows called the "Disk Cleanup Utility", which basically allows you to get rid of any of the potential clutter from your hard drives. You can do this by following these steps:
Click onto Start > All Programs > Accessories > System Tools > Disk Cleanup
Select the hard drive which you wish to scan
Follow the instructions
Reboot your computer
Step 3 –

Update Windows
It is important to keep Windows updated with the latest updates at all times so your computer can operate as fast as possible using the latest patches and updates. To update Windows follow the instructions:
Click Start
All Programs
Windows Update
Follow the on-screen instructions
Step 4 –

Clean Out The Registry
One of the big causes of the Ventrilo lagging is through the "registry" database of your computer. This is a large database which stores vital information & settings for your PC, and is used continually to help Windows to read the files, settings & options that it needs to run. Although the registry is one of the most important parts of every Windows system, it's continually causing a large number of problems thanks to the way it will often become corrupted and unreadable. This is the cause behind many Ventrilo lagging, and needs to be resolved by using a reliable "registry cleaner" application.
This step is best completed by downloading RegAce System Suite, and letting it clean out any of the problems that your system may have inside.