Spring-Cleaning Your PC: 5 Things You Need to Do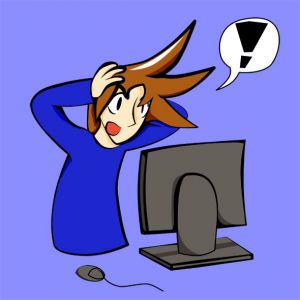 Spring is nearly over and I'm sure you've done a thorough spring-clean of your house. But what about your computer? If it's running slow and not responding quite the way it used to, now is the time to give your PC a good spring-clean.
Why you need to spring-clean your computer
Computers are a bit like cars – both needs  to be maintained if you want them running fast and stable. As time goes by, your PC accumulates all sorts of junk files, registry errors and its drives become fragmented. All this slows your computer down and make using it a nightmare. A thorough cleanup and defrag will solve the problem. Here is what you need to do:
1. Delete temporary files
The first thing you need to do is delete temporary files. These are files that are created by your operating system, your browser and third-party software for temporary use. That's fine, but the problem is that these files are usually left behind for a lot longer than they are needed. As a result, they consume a lot of disk space and make your computer slow. Deleting temporary files with PC cleanup software like FileCleaner Pro or CCleaner will fix the problem. Both of these programs are free and very good.
2. Uninstall unused software
The next thing you should do is go to Control Panel – Uninstall a Program and go through the list of your installed software. Chances are that there are quite a few programs that you never use. These programs do nothing but clutter your PC and waste disk space. Uninstalling them will make your PC faster.
3. Delete duplicate files
Duplicate files are copies of your files. In most cases, they are not needed. Deleting them will free up space on your hard drive and make your documents, pictures and music library more organized. You can always try to delete duplicate files manually, but that is not fool-proof and takes a lot of time. That's why the best way is to you a program like Easy Duplicate Finder to get rid of all useless duplicates.
4. Clean the registry
Now that you got rid of temporary files and other clutter, it's time to fix the registry. Doing that will speed up Windows because all obsolete settings and conflicting keys will be deleted from Windows' core database – the registry. Cleaning the registry can't really be done manually, so you need good registry repair software like RegAce or the registry cleaner in CCleaner.
5. Defragment your hard drive
And last but not least, you need to defrag your hard drive to make your computer run like new. The hard drive is the slowest part of a computer and fragmentation slows it down a great deal. That's because your hard drive has to do a lot of movements to open a fragmented file. Defragmentation assembles the scattered pieces of a file together, which makes your computer faster. Windows has a pretty good defragmenter that can be found under Programs – Accessories – System Tools. Run it and you'll see how much better your PC will perform.
As you can see, spring-cleaning your computer is not all that hard. Do it every once in a while and your PC will be in top shape for a long time.