What Is the Best Way to Manage Duplicate Files?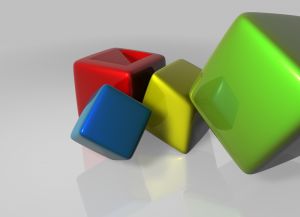 These days computers come with large hard drives. This gives you a lot of flexibility and allows you to store a lot of files on your computer. You can store videos, music files, hundreds of photos and so on. But no matter how large your hard drive is, one day it will fill up and there will be no space left. When that happens, there's no need to panic and start uninstalling programs. All you need to do is manage duplicate files.
What are duplicate files?
If you store files on your hard drive, duplicate files are inevitable. They accumulate with you none the wiser. This of uploading your photos to your computer – sometimes you upload your photos twice and use different folders, sometimes you edit or resize your photos. And sometimes you simply shoot the same scene twice to make sure the photo turns out well. So why store all these duplicate photos? Same goes for duplicate songs. There is no need to store the same mp3 in different bit rate – just leave the one recorded in the highest quality.  That's why you need to manage duplicate files.
How to manage duplicate files
Managing duplicate files can be hard if you try to do it manually. You will need to go through your folders and even go through your files one by one and delete duplicates as you find them. Needless to say, this will take several hours. But that's not the worst bit. Trying to remove duplicate files manually is dangerous because you can accidentally remove a file you need because you get distracted in the process. That's why you would be better off using special software.
There are a few programs that allow you to manage duplicate files. They all claim to do the same thing, but their effectiveness and functionality is very different. That's why you need to choose carefully.
What are the features of a good duplicate finder?
Ideally, a good duplicate finder should have the following features:
Compare files using checksum
Compare files by name, size and date
Compare files by content (byte-by-byte)
Support mp3 tag data
Be able to detect duplicate photos
Have a duplicate email finder
Be intuitive and easy to use
Easy Duplicate Finder is the program that has all these features. It also allows you to manage duplicate files for free, which makes it a very attractive choice.