Why You Should Use A VPN During The Coronavirus Pandemic?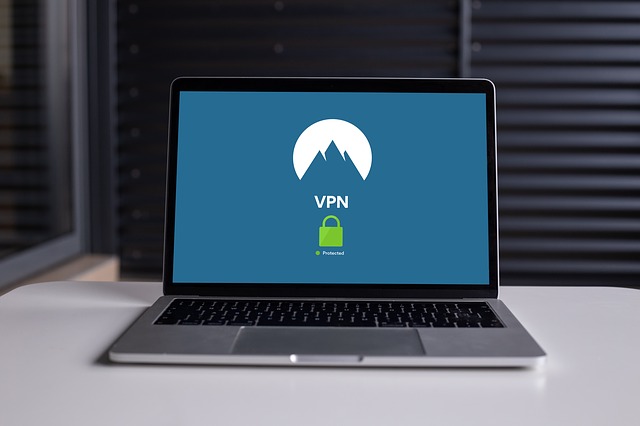 The global COVID-19 outbreak last year presented the world with a lot of challenges beyond the health risks. There have been unprecedented lockdowns everywhere and the governments struggled throughout this past year to keep their economies running. Amid all that, we adapted to the new normal, and 'Work from Home' became a norm for every other organization, business, corporate network, and even educational institute in the government and private sector. As a result, we saw an increase in the demand for commercial VPNs to help ensure safe browsing over the internet and keep critical data safe.
So, what exactly is a VPN, and how exactly it will keep your internet sessions safe, and why you should use a VPN during the Coronavirus pandemic? Let's find out!
What Is a VPN?
VPN is a private network created over a public internet connection to ensure the anonymity and privacy you need while browsing the web. In short, it is a layer of protection added to your network. When using a VPN service, neither your internet provider nor anyone else will be able to track your internet usage. Your data, critical personal information, and even your browsing habits won't be tracked or intercepted by anyone snooping on your connection. A VPN also encrypts your data, basically, turning it into meaningless gibberish.
Why Should You Use a VPN During The Coronavirus Pandemic?
The pandemic has increased the use of the internet for critical business communications and processes with lots of sensitive data and information shared over the public networks. Individual users are also using the internet more than ever for entertainment, online shopping, internet banking, and more where they often find themselves sharing critical private information over the public network. If you also find yourself among similar internet users, using this method of protection will provide you with some crucial benefits including:
As you may know, almost every website and app uses your data. Typically, they do it to show you targeted ads. This can even be done without your knowledge. Fortunately, when using a VPN, the transmission of data can't be tracked by anyone, making it completely secure.
Prevention Against Hackers
Websites aren't the only ones trying to gather data from you. The data you may share on the internet for different purposes can be intercepted by hackers and used to impersonate you or for malicious purposes otherwise. This allows them to gain access to your critical information related to your bank accounts, credit cards, and virtually your whole identity. VPN, essentially, makes a tunnel over a public network and transmits your information through it so that your data remains safe from unwanted access and is not available to snoopers, hackers, and even the ISP.
No Data and Bandwidth Throttling
Even your own internet provider may be your enemy sometimes. For various reasons, they may intentionally slow down your internet speed. The same goes for employers after their employees hit a certain data usage cap. Not with a VPN though! After all, your data can't be controlled, if it can't be seen.
Depending on where you live, some sites may be blocked by the government. A VPN provides you with a special IP, allowing you to access any site in the world without any limitations.
Private networks may be helpful for businesses to keep their critical information secure, but network expansion costs always make it a challenge for them in the future. Using a VPN, however, allows multiple remote workers and employees to connect simultaneously to the company's network. Key applications can be run in the cloud environment where employees can access them through a secure VPN tunnel. Every employee with VPN access can also access these business applications. If you want more employees to access the application, you'll just have to increase the bandwidth and give them the login details.
How Is VPN Useful For Businesses?
This service proves useful to corporations as well. Some key benefits include:
Better bandwidth – without any preset limits
More secure employee data – making your business life safe
Geographic freedom – allowing you to network with the entire world
Shared network – enabling you to collaborate with your colleagues
Affordable prices – being usable by even the smallest businesses
Which VPN To Use?
With all these great benefits on offer, you must be looking for VPN recommendations now to start secure browsing on the internet. To be honest, IPVanish and ExpressVPN are by far the best VPN options out there both for individual and corporate users. They are both affordable, provide high internet speeds, and offer reliable data protection. ExpressVPN is currently named the #1 VPN globally by users.
Click here to read our detailed comparison of the two VPN services.
It's high time to invest in a reliable VPN during the Coronavirus pandemic to prevent it from affecting our lives even more. It won't just offer security and privacy when you're sharing sensitive information online, but will also give you the peace of mind you need in these desperate times. With the right VPN, you will be able to network with everyone at your company and in the world. So, go online, buy a VPN, and live a happy, secure life without any worries!