Computer Won't Boot: an Easy Fix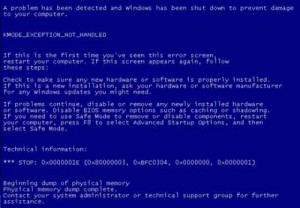 So your computer won't boot. This can happen for a number of reasons. In this post we'll have a look at the most common causes of a failing to boot PC and provide and easy fix.
Why Won't My Computer Boot?
This can happen because:
There is no bootable device
NTLDR is corrupted or missing
Ntoskrnl.exe is missing or damaged
Ntdetect.com is missing or damaged
BOOTMGR is missing or corrupted
NTFS.SYS is missing or damaged
Hal.dll is missing or damaged
How to Fix a PC that Won't Boot
And now let's fix your stubborn computer.
The first thing you should do is try to boot Windows from your installation or recovery DVD. To do that, enter the boot disc and press any key to start booting from there. Now wait for the disc to load. Depending on the DVD you used, you will get an option to either simply continue or repair your computer. Wait for the disc to check your configuration and then select the Windows installation you want to repair.
You will then be taken to the system recovery screen where you need to select Startup Repair. This will try to fix your system automatically. In most cases, you will succeed. But if not, select the Command Prompt and proceed.
In the Command Prompt, enter this:
bootrec.exe /FixMbr
and hit Enter. You should get a message saying that the operation was successful. This means that your problem is fixed and your computer will boot normally from now on.