Windows 10 Update Gone Wrong: Fix Error Code 0xc000000d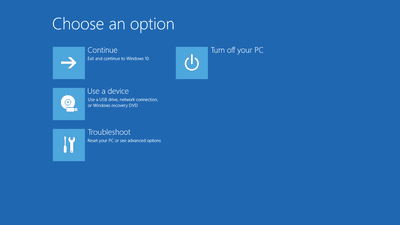 Windows 10 has greatly improved the automatic updates process and it does a really good job applying the correct settings to your system. However, sometimes even the smart Windows 10 updates go wrong and you end up with the dreaded BSOD (Blue Screen of Death). This Windows 10 update error is really common. In this post we're going to help you fix Error Code 0xc000000d really quickly.
Why Did I Get the Windows 10 Update Error Code 0xc000000d?
The most common reason for this BSOD is a corrupted driver. Usually, you'll get a message on the actual blue screen telling you that "PC/driver needs to be repaired". However, sometimes a general PC error can lead to this error code message. If that's the case, you won't be able to open anything from the taskbar and getting into BIOS won't give you any results.
How Do I Fix Error Code 0xc000000d?
The fix for this Windows 10 BSOD depends on what the actual problem is. If you're dealing with a corrupted driver, then repairing error code 0xc000000d will be relatively easy because all you need to do is identify and update the problematic driver. You can either do it manually or use automatic driver update software.
To update the driver manually:
Click on the Start button and then type "device manager"
Select the Device Manager from the list of results
Expand the categories and look for a device with a yellow sign next to it. That sign indicates a driver conflict
Right-click on the device and select Update Driver. If you want to update a graphics card driver, expand the Display Adapters category, right click on your video card and click on Update Driver
Select the Search automatically for updated driver software
If for some reason you can't update your driver manually, try using automatic driver update software like DriverAgent:
Download and install DriverAgent
Scan your PC for outdated drivers
Let DriverAgent update the drivers for you
Note: you need a full version of the software to download and install the drivers
If updating your drivers didn't help (or you couldn't access that option), you'll need to repair your Windows 10 installation. You'll need your Windows 10 DVD or flash drive for that.
To repair your Windows 10 installation and get rid of Error Code 0xc000000d, do the following:
Insert your Windows 10 DVD or flash drive and boot with it
You will come to the [install now] screen – DON'T select that option
Select the option to Repair your computer
Go to Troubleshoot, then select Advanced Options – Startup Repair
We hope that this article helped you fix Error Code 0xc000000d and your Windows 10 runs as good as new after the erroneous update.