Windows 10 Critical Process Died Error Fix: a Step-by-Step Tutorial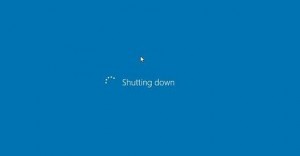 Blue Screen of Death (BSoD) errors are the worst because they can be difficult to fix. The Critical_Process_Died error is one of the really nasty ones that appear on Windows 10. If all of a sudden an error message popped up and caused your computer to reboot, read on to find the Critical Process Died Error Fix.
What Causes BSoD Errors?
Blue Screen of Death errors, or the Windows stop errors, can be caused by a number of things. They may happen because of software failures, incorrect drivers, faulty memory, overheating, and other hardware problems. The error code 0x000000EF, refers to the Windows 10 Critical_Process_Died error. The most common cause of this error is faulty drivers.
When your computer encounters that error, you get the following error message on your screen:
Your PC ran into a problem and needs to restart. We're just collecting some error info, and then we'll restart for you.
If you'd like to know more, you can search online later for this error: CRITICAL_PROCESS_DIED
Unfortunately, a quick online search usually returns very little information about the Critical Process Died error fix. But we've done our best to help. Don't worry, you don't have to be a computer expert to follow the steps from this article and fix the problem.
What Makes the Critical Process Died Error Appear?
Basically, you get this BSoD when Windows sees an unauthorized process trying to modify some important data. So, the operating system immediately terminates that and causes the Critical Process Died error. Usually the culprit is a buggy driver (some hardware is known to have bad drivers – sound cards, printers, the list goes on). But sometimes malware can cause the problem, and sometimes the Critical Process Died error happens on new computers. That's why the best way to apply the Critical Process Died error fix is to improve the overall health of your system.
Below are some steps to help you fix the problem. Make sure you try them one by one, so that you know what exactly repaired the BSoD.
How to Fix Critical Process Died Error on Windows 10?
Here are the steps you should try when you encounter the Critical Process Died BSoD.
Safe Mode and Clean Boot
When this error happens, the worst case scenario is that you won't be able to boot your PC after the Critical Process Died error. If that happens, you should try to boot your computer into Safe Mode or do a Clean Boot.
To boot into Safe Mode on Windows 10:
Try booting until you get a list of three boot options
Click on Troubleshoot to access advanced options
Select Advanced options
Choose Startup Settings
Click on the Restart button and select Enable Safe Mode
If you can log in, you should also use Clean Boot. That way your Windows will launch with a minimal set of drivers and startup applications.
To use Clean Boot:
Open the Start menu and type msconfig in the search box
Hit enter to open System Configuration
Go to the Services tab and select the Hide all Microsoft services option
Go to the Startup tab and click on Open Task Manager
Disable all the services you see and reboot
Using Safe Mode and Clean Boot should offer a temporary Critical Process Died error fix and allow you to use the fixes described below.
Go to the Previous Working State
If your Windows 10 was doing just fine before the nasty Critical Process Died error, reverting to the previous working state should do the trick and fix the problem. That's true especially if you've installed a new app or driver and are pretty sure they are the culprit. The easiest way to do that is to use System Restore. Not only will it uninstall the problematic software, but it will also make sure you don't lose any files.
To do a system restore on Windows 10:
Open the Start menu and type system restore in the search box
Click on the Create a restore point option.
Under System Protection, click on System Restore…
A popup will appear and show you all the restore points available
Select the latest restore point and confirm your selection
Wait until Windows finishes making changes
If a system restore fixes the problem, then be really careful about the drivers and software you install in the future. Like with all fixes, it's best to install things one by one. That way you'll be able to quickly roll back if something goes wrong.
Fix Corrupted Drivers
Like we've mentioned before, buggy drivers are the most common cause of the Critical Process Died error. If you can boot into your computer in normal mode and if you suspect that a driver is the culprit, run software like DriverAgent to check all your drivers and get the latest compatible ones.
Remove Malware
Another common cause of this BSoD is malware. Malware is known to tamper with internal Windows processes and that's exactly what causes the Critical Process Died error. Most of the time, scanning your PC with reliable antimalware software like Malwarebytes or any other good program of your choice.
Conclusion
We hope that this article helped you to find a Critical Process Died error fix and get rid of this annoying BSoD.