How to Fix Error Code 0x8007007b on Windows 10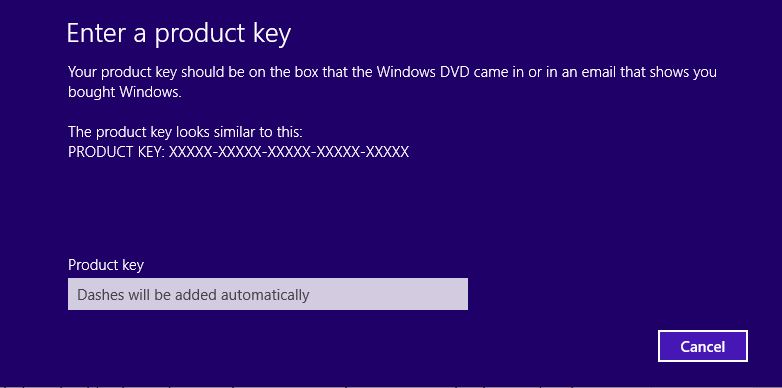 Are you trying to activate your new copy of Windows 10 only to get an error popup with code 0x8007007b? This is so annoying! Luckily, it's not too difficult to fix error code 0x8007007b. Read on to find out how you can do it.
Why Did I get Error Code 0x8007007b?
When you encounter this error on your Windows 10 PC, you'll see a popup with the message that "the file name, directory name, or volume label syntax is incorrect". The error code will be displayed in the popup and you won't be able to activate your copy of Windows.
The most common reasons for getting error code 0x8007007b are the following:
Your computer can't connect to the Key Management Service (KMS) host to activate your OS
A system file on your computer is missing or is corrupted
Typically, this error affects Windows 10 Pro and Enterprise versions.
How to Fix Error Code 0x8007007b
The fix for this common Windows 10 activation error depends on what exactly caused it. Let's have a look at some common scenarios.
Scenario 1: Computer Can't Connect to KMS host
Fix: Use Multiple Activation Key Instead
If you're having trouble activating your copy of Windows because your computer can't connect to KMS host for some reason, you can fix error code 0x8007007b by activating your OS using Multiple Activation Key (MAK). Here is how:
Press the Windows key + X, click Command Prompt, then click Admin
Enter your password if required
Type slmgr -ipk followed by the MAK product key. The MAK product key contains 25 characters and looks like this: xxxxx-xxxxx-xxxxx-xxxxx-xxxxx
Hit Enter
If KMS was responsible for the error, it will be fixed.
Scenario 2: A System File Is Missing or Corrupted
Fix: Use a Windows Repair Tool
If the method described above didn't fix the error, then one of the vital system files is either missing or corrupted. You can fix it by doing the following:
Run a Windows repair tool to fix errors automatically
Repair your Windows installation (you'll need your DVD or bootable flash drive for that)
The easiest thing to do is to download and install a Windows repair tool to automatically find corrupted files and fix them. This works in most cases. However, if a vital file is missing, then repairing your Windows installation is the only cure.
We hope that this article helped you fix error code 0x8007007b on your Windows 10 PC and you now have a fully activated OS.