How to Fix Snagit Crashes: 32-bit Driver Failure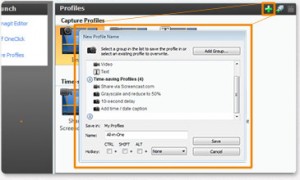 Snagit is a very popular screen capture program that can do all sorts of things, from capturing a simple screenshot to recording screencasts. Unfortunately, Snagit is known to cause various errors from time to time. Recently a lot of users started complaining about Snagit crashes and an error saying that there's been a "32-bit driver failure". In this article we're going to help you fix Snagit crashes.
Why Do Snagit Crashes Happen?
There is a number of things that cause Snagit crashes. Most of the time the application crashes when there are compatibility issues with Windows or when a part of the application (such as a DLL file or a driver) becomes corrupted. Luckily, it's possible to fix Snagit crashes without too much hassle.
How to Fix Snagit Crashes
In this article we are going to have a look at how to fix Snagit "32-bit driver failure" error. This error occurs when there is a problem with your 32-bit driver. First of all, you need to know that if you are using Windows XP, Snagit will only work on a 32-bit version. So, if you are using a 64-bit version of Windows XP, Snagit won't work on it at all. Newer versions of Windows are fully supported by Snagit, so there shouldn't be any problems.
The first thing you need to do when you start experiencing Snagit crashes because of the 32-bit driver failure error is try reinstalling the program. Doing this will replace the corrupted driver with a new version. To reinstall Snagit, do the following:
Click on Start and navigate to the Control Panel
Under Programs, click on the Uninstall a Program link
Find Snagit, click on it and then click on the Uninstall button
Reboot your computer
Now go to Snagit website, download the installation file and install the program
This should fix 32-bit driver failure error.
If reinstalling the program doesn't fix Snagit crashes, you'll need to make sure there are no Snagit driver-related errors in your Windows registry. Registry corruption is a very common cause of driver errors, so running a good quality registry cleaner can make the problem go away. Use our recommended tool to repair the registry and don't forget to reboot your PC when registry cleanup is complete.
And last but not least, Snagit has a great support community where you can post your questions and get support from the company's staff.