How to Detect and Fix Registry Errors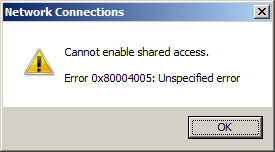 Registry errors are among the most annoying and difficult to fix errors in Windows. In this article we are going to show you several ways you can fix registry errors, both manually and automatically.
Why Do Registry Errors Occur?
The registry is a database that lies at the core of any Windows-based PC. This is where your operating system registers everything that's happening on your computer. Every time you switch on your PC, open a document, install or uninstall a program or do anything else, the registry is updated with new information. Basically, if you are actively using your computer, the registry may get updated hundreds of times per second.
In the ideal world, programs that create registry entries should also delete them when you uninstall them. But it doesn't always happen. A lot of software programs leave traces in the registry when they are long gone and that's how the registry becomes cluttered with obsolete entries. In addition to that, computer and application crashes create registry errors. That's how registry errors accumulate over time.
How to Fix Errors Manually
In some cases, it's possible to fix registry errors manually, without having to download any software.  However, you should have advanced knowledge of Windows to do that because otherwise you may seriously damage your PC. You can use the Command Prompt to try to repair some errors. Here is how:
Click on Start – type COMMAND in the Search box – select the top result – right-click on it and select Run as Administrator
The Command Prompt window will open. Type the following:
sfc /scannow
Press Enter on your keyboard and wait for the tool to complete its scan.
If this doesn't help and you continue getting registry errors, then you'll need to open Regedit and manually delete corrupted entries. This is very dangerous because if you delete the wrong entry by accident, your computer may stop working. That's why we recommend that you fix registry errors automatically.
How to Fix Registry Errors Automatically
The best way to fix registry errors automatically is to scan your PC with a reliable registry repair program. A good registry cleaner will detect all registry-related problems and fix them. Some registry cleaners tend to detect a lot of errors, like 1,000-2,000, which means that they are dangerous to use because they may delete something important. That's why you always need to check the program you choose, so that it doesn't damage your computer. A good way to do that is to check user reviews on a website like CNet.
Another thing you should check is whether the registry cleaner you want to use has a backup and restore feature or not. A backup feature is absolutely vital because it will enable you to roll back all changes in case something goes wrong.
Using a good quality registry cleaner can help you fix most registry errors quickly and easily.