How to Fix Audiodg.exe High CPU Usage Error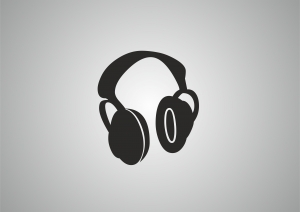 Are you having problems when watching videos with iTunes on a Windows 7 PC? The most common problem is when the movie starts lagging, the video becomes jumpy, and your computer becomes slow in general. This can start happening on any laptop, even if your specs are good. If you open the Task Manager and check resource usage, you will see that one particular file is consuming 50% or even 99% of CPU. This file is audiodg.exe. In this article we are going to show you how to fix the audiodg.exe high CPU usage error.
What is audiodg.exe?
Audiodg.exe is a file that is present in any Windows 7 system. This file belongs to Windows Audio Graph Device Isolation. Basically, it's one of the audio engines in Windows 7 that made its way to the newer operating system from Vista. To cut a long story short, all the audio processing is done with this file, which makes it a really important component of your system. It is also used to process DSP, which sometimes leads to various problems. High CPU usage is one of them.
Audiodg.exe error fix
One of the easiest ways to fix the high CPU usage caused by audiodg.exe is to unload the process. Yu can do that by disabling audio effects. Here is how:
Find the speaker icon in the lower left corner of your screen and right-click on it
Go to Playback Devices. A list should appear
Double click on the device with a green mark to open its Properties
Now go to the Enhancements tab and select the Disable all enhancements checkbox
Click OK to save the changes and close the audio device window
This should unload the audiodg.exe process and you should be able to watch movies without any issues.
However, if the playback is still choppy, you should perform a thorough PC cleanup with a comprehensive cleanup and optimization tool such as RegAce. First of all run PC cleanup to get rid of temporary files and other system junk because often junk files consume system resources and cause your computer to struggle. When that's done, run registry cleanup to remove old settings and invalid entries from the Windows registry. This will help you clean up system settings, so that there are no conflicts that can cause slow-downs. When you complete the registry cleanup, run registry defragmentation to compact the registry for faster file access.
Following these steps will help you unload your computer and fix the audiodg.exe high CPU usage. Enjoy flawless video playback!