How to Choose the Best Registry Cleaner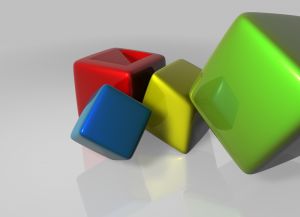 When your computer becomes slow and starts getting various errors, the first thing you should do is check whether you have any registry errors. Registry errors accumulate with you none the wiser and they can make your system slow and unstable. To fix them in a proper way, you need a good quality registry cleaner. But how to find the best registry cleaner out there? We are going to share some tips in this article. But first of all let's make it clear why it's so important to clean the registry.
Why do I need a registry cleaner?
The registry is the central database of every Windows system. When you perform any action on your computer, it gets reflected in the registry. When you create or delete a file, when you browse the Web, when you install and uninstall software registry entries are created, modified or deleted. This means that thousands of registry entries are modified every day. In the ideal world, this number of changes shouldn't lead to any problems because obsolete entries should be deleted and other entries should be updated as soon as you update the file or the program that refers to them. However, that's not the case. As a result, the registry becomes cluttered by outdated entries that are no longer in use and many registry keys become corrupted. These bad entries is what causes various computer errors and makes your PC slow. A registry cleaner can sort your registry and delete obsolete entries, as well as fix the corrupted ones based on a system scan it performs. That's how a registry cleaner can make your computer faster and more stable.
What is the best registry cleaner?
And now let's get to the point and answer the question how to choose the best registry cleaner. Registry cleanup software is quite difficult to create because it requires expert Windows knowledge and flexibility from the developer. Because of that, the Internet is flooded by low-quality registry cleaners that can actually do more harm than good because they delete important entries. That's why you should be extra careful when you are looking for a registry cleaner.
As a rule, you should look for the following features in a registry cleaner:
registry backup feature
registry defragmenter
ability to fix broken shortcuts
advanced mode that allows to examine the scan results in detail
In addition to that, make sure that the registry cleaner of your choice doesn't find too many errors. Many low quality registry cleanup utilities use scareware tactics and display thousands of registry errors to make the user pay for the full version. In reality, even an older computer usually has no more than a few hundred of registry errors. The rest are usually borderline entries that are risky to delete, as deleting them may break your system.
Hopefully, this article will help you how to choose the best registry cleaner. Run registry cleanup at least once a month and your computer will be kept in good shape.