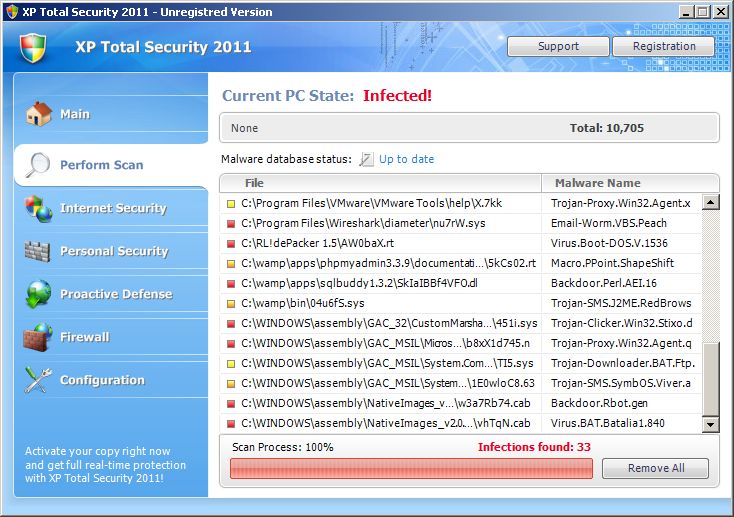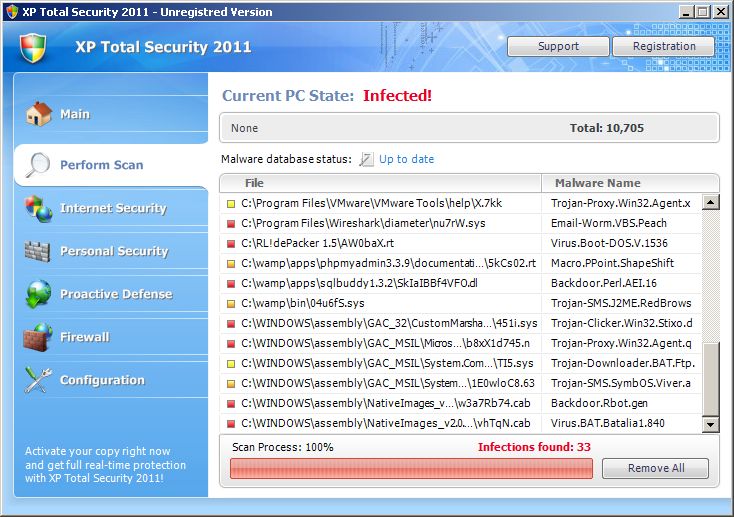 XP Total Security 2011 is a newly released fake antivirus tool that's currently installing itself onto 100's of computers around the World. Despite looking like it could be a legitimate tool, this infection is a complete scam and should not be trusted at all on your computer. Fortunately, removing this virus is actually quite easy if you're able to use the steps outlined on this website.
What Is XP Total Security 2011?
This is a new virus that's been created by hackers to scam you into purchasing the rogue upgrade to the infection that you may have on your computer. Known specifically as a "malware" (malicious software) infection, it will install and actual piece of software onto your system and then work to show you a number of fake scanning results in an attempt to trick you into purchasing the rogue upgrade to the program.
This virus will block the likes of Task Manager, your Internet options and a number of other important settings for your PC. We've found that one of the biggest causes of problems for the virus is that your computer will not be able to access the programs that will actually help you remove the virus. In order to fix this issue, you have to be able to stop the infection from loading before removing its files – which can be done by using the steps outlined here: