How to Speed Up a Slow Mac in 3 Simple Steps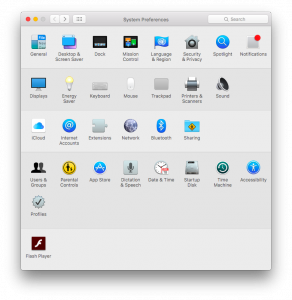 Compared to Windows, Mac computers are a lot faster. But even the fastest Mac can become slow over time. If your Mac needs a speedup, follow these three steps and it will become fast again.
1. Disable Login Items
If your Mac is taking a while to start or you need to wait when you are logging into your account, you might have too many login items. These items hog your Mac's memory and make it take longer to load. You can remove some login items to free up RAM and make your Mac start faster. To disable login items on Mac:
Go to System Settings and click on Users & Groups
Click on your user name and then go to the Login Items tab
Examine the apps that start whenever you open your Mac, highlight the one you want to remove and click on the minus sign
2. Repair Disk Permissions
When disk permissions are broken on your Mac, nothing drastic happens. Broken disk permissions do sound scary, but all they mean is that your Mac might look for files in the wrong place and thus take longer to find them. Repairing broken disk permissions is easy:
Go to Utilities in your Applications folder and open Disk Utility
Select the startup disk from the list and click on the First Aid tab
Click on Verify Disk Permissions to check permissions or on Repair Disk Permissions to repair the broken ones.
3. Clean Up Your Browsers
Browsers create heaps of junk files that take up precious disk space and make your Mac slow. Cleaning your browsers' cache and deleting temporary Internet files will free up valuable drive space and make your Mac faster (this is especially true if you have an SSD).
To delete browser cache, go to your browser's Settings and find the right options. Usually, it's under History, but the exact location depends on the browser you use.