Windows FixDisk Removal Tutorial (Windows Fix Disk)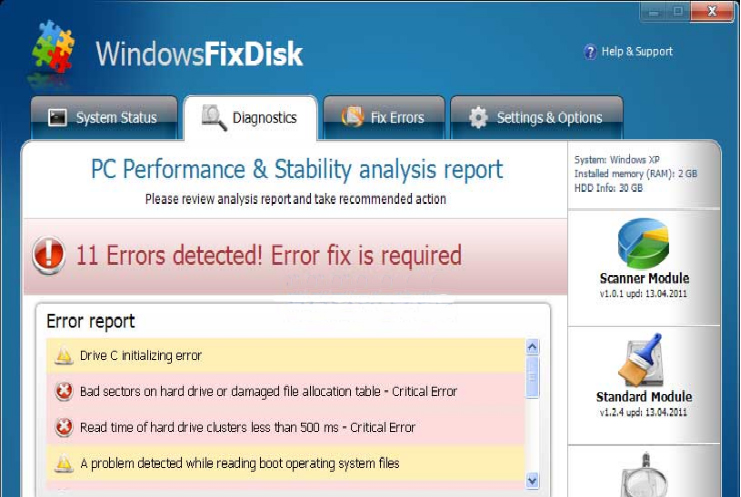 Windows FixDisk is a fake antivirus program which has been created by hackers trying to get you to buy the rogue upgrade to this software. We've found that although this program may look legitimate, it's a complete scam and should not be trusted at all. If you have this virus on your PC, you have to be able to get rid of it in the most effective and reliable way – with help from a spyware removal tool.
What Is Windows FixDisk?
This is what's known as a "malware" (malicious software) infection which has been created by hackers in order to steal money from you. It works by installing itself automatically onto your computer, and then trying to con you into purchasing the fake upgrade to this virus by showing you a number of false scanning results. If you're unfortunate enough to have the Windows FixDisk infection on your PC, you have to be able to first stop the program from running before then deleting it from your computer for good.
This virus is going to have installed itself onto your computer from some Internet sources online, including the likes of an infected website, malicious download or another form of virus. We've found the best way to get rid of Windows FixDisk is to first make sure that you can load up Windows into Safe Mode, and then delete all the files the program will have.