Windows Stability Center Removal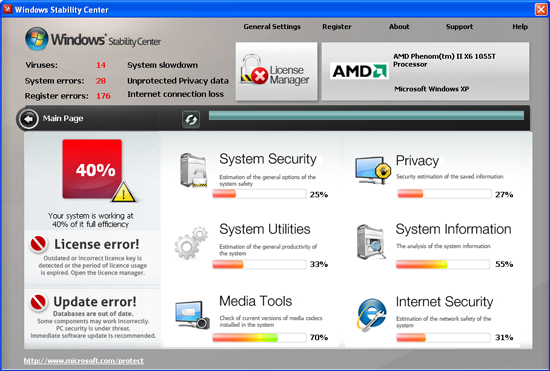 Windows Stability Center is a new virus that's been created by hackers to try and con you into buying the fake upgrade to this tool. Designed by a group of hackers who are thought to be in Eastern Europe, this infection looks like a legitimate tool; but does nothing to help your computer run. We've found that there is a special way to remove this virus from your computer, through a process that will help your computer run much smoother and more effectively.
What Is Windows Stability Center?
This is a newly released virus which works by showing you a series of fake scanning results in an attempt to get you to buy the upgrade to the infection. It will install itself from the likes of a fake email attachment, rogue website, or another piece of software. In order to remove this virus, it's highly recommended that you're able to get rid of the program in the most effective & reliable way – which is done by first stopping the program from running, and then removing its files from your PC.
This virus will typically block the likes of Windows Task Manager, the Internet, and a series of programs on your system. I