Essential Windows 8 Usability and Maintenance Tips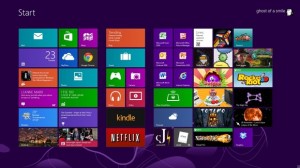 Windows 8 is the latest, totally reworked Microsoft operating system. Even though Microsoft's developers did a lot to improve overall stability of the new Windows, there is still a lot you can do in terms of maintenance to make your new Windows 8 stay fast. Here are essential Windows 8 maintenance tips that you should know.
Configure scheduled maintenance
Windows 8 has an option to schedule all sorts of maintenance tasks, such as security scans, software updates, system diagnostics, defragmentation and so on. Unfortunately, by default the time for these tasks is set to 3 a.m., which is not very convenient. To make the most out of scheduled maintenance, change the time to when your PC is on but you are not using it. Lunchtime is ideal. To change Windows 8 maintenance schedule:
Launch the Control Panel and go to System and Security
Then go to Action Center and open Maintenance
Select Change maintenance settings to configure maintenance or click Start maintenance if you want to perform it manually
If you want, select the option for the system to wake your computer for maintenance.
Make Administrative Tools accessible
Experienced users who like to be able to monitor everything their computer does would be a bit disappointed by the default Windows 8 configuration because their favorite tools, such as Task Scheduler and Resource Monitor, are well hidden. Luckily, it's easy to make them accessible:
Open the Charm bar, select Settings and then select Tiles
Change Show administrative tools to Yes
Click on an empty part of the Start screen
Scroll to the right and you'll find Task Scheduler, Resource Monitor, Event Viewer and other handy tools there
Get the traditional Start menu back
While Windows 8's interface is modern and pretty, a lot of users are missing the good old Start menu. If you are one of them, install Start8 – a free app from Stardoc, and the traditional Windows Start button and Start menu will be back.
Use shortcuts
Just like any version of Windows, Windows 8 has a lot of useful shortcuts. Here's a list of the most essential ones:
Win : switch between the Start screen and the last-running Windows 8 app
Win + C : displays the Charms: the Settings, Devices, Share and Search options
Win + D : launches the desktop
Win + E : launches Explorer
Win + F : opens the File Search pane
Win + H : opens the Share pane
Win + I : opens Settings
Win + K : opens the Devices pane
Win + L : locks your PC
Win + M : minimizes the current Explorer or Internet Explorer window
Win + O : toggles device orientation lock on and off
Win + P : switch your display to a second display or projector
Win + Q : open the App Search pane
Win + R : opens the Run box
Win + U : open the Ease of Access Center
Win + V : cycle through toasts (notifications)
Win + W : search your system settings
Win + X : displays a text menu of useful Windows tools and applets
Win + Z : displays the right-click context menu when in a full-screen app
Win + + : launch Magnifier and zoom in
Win + – : zoom out
Win + , : Aero peek at the desktop
Win + Enter : launch Narrator
Win + PgUp : move the current screen to the left-hand monitor
Win + PgDn : move the current screen to the right-hand monitor
Win + PrtSc : capture the current screen and save it to your Pictures folder
Win + Tab : switch between running apps
Show all folders
Windows 8 likes to keep your display clean and simple, which is a good thing. However, it comes at a cost and some folders you may be used to having, like Control Panel, Recycle Bin and others, are missing. You can make Windows 8 show them by clicking View, going to Options, checking Show all folders and clicking OK.
Use a registry cleaner
Even though Windows 8 is pretty fast, it does slow down with use, just like any other Windows version. Regularly scanning it with a reliable Windows 8 registry cleaner will help you keep your new OS fast and stable.