Fix Windows Defender Won't Start Error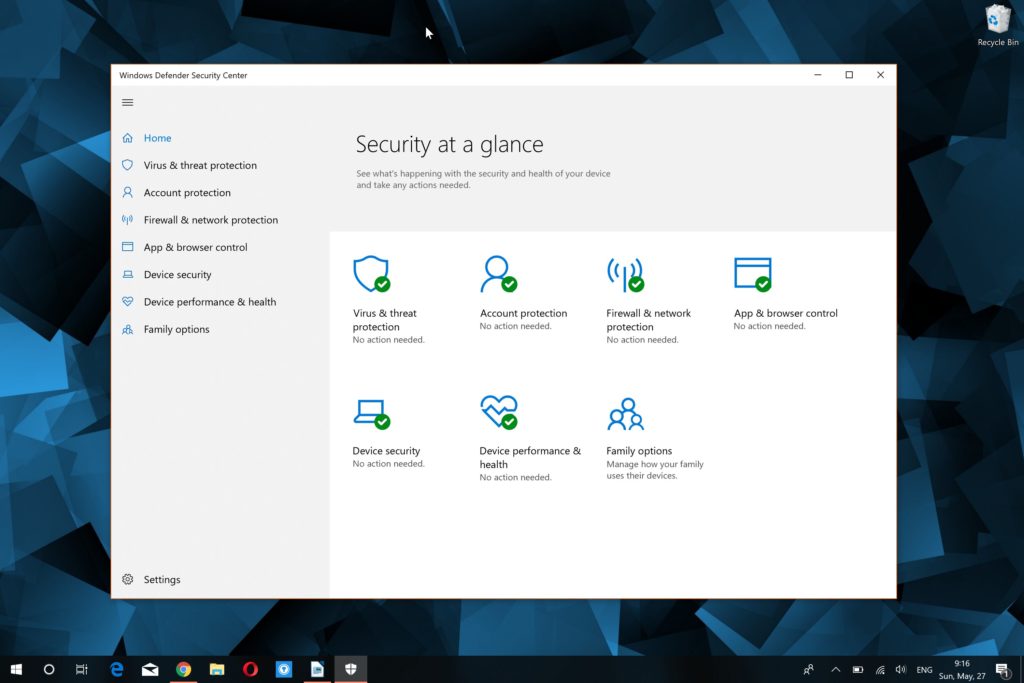 Gone are the days of you having to try dozens of different anti-virus programs. Now, Windows 10 has its own built-in anti-virus, which is trusted by millions and does are pretty good job. That's Windows Defender. While it does a good job protecting your PC against viruses, malware, spyware and adware, it can sometimes start acting up. Many users have reported a problem when they couldn't start Windows Defender no matter what. In this post, we're going to help you fix Windows Defender won't start error.
Why Can't I Launch Windows Defender?
There are several ways in which users experience this Windows Defender error. Here are some of them:
Windows Defender service can't start
User can't open Windows Defender Security Center
Windows Defender service keeps stopping
All these leave your computer unprotected, may lead to lags, and prevent you from using your computer the way you're used to. Let's have a look at how you can fix the Windows Defender can't start error quickly.
How to Fix Windows Defender Won't Start Error
The exact fix for this Windows Defender problem depends on what exactly caused the error. Let's have a look at some options.
Fix 1: Disable or Uninstall a Third Party Anti-Virus
Some people choose not to use Windows Defender and download a third party anti-virus instead. Under normal circumstances, Windows Defender should get disabled by default because you shouldn't be using two anti-malware programs at the same time. So, if you use a third party program (or have it installed on your PC), Windows Defender won't work so that it won't conflict with it.
If you want to go back to using Windows Defender as your anti-malware program, then you should either disable or uninstall the other anti-virus app.
Fix 2: Restart the Windows Defender Service
If you don't have any third party anti-virus installed on your computer and Windows Defender is acting up, you can try restarting the Windows Defender service manually. Here is how:
Press Windows key + R. This will open Run
In Run dialog box, type services.msc and press Enter
In Services, search for Security Center
Right-click on Security Center and select Restart.
This will restart all services related to Windows Defender and fix the problem.
Fix 3: Install the Latest Windows Updates
If you keep getting the Windows Defender can't start error, try installing the latest Windows updates. Chances are that it's a common problem and Microsoft fixed it with an update. To check for the latest updates, do the following:
Open Settings by pressing Windows Key+I on your keyboard
Click Update & Security, then click on the Check for Updates button
Wait for Windows to find and start downloading the updates (if there are any), then install them as you normally would
Don't forget to restart your PC for all the changes to take effect.
Fix 4: Fix Windows System Errors
Windows Defender could also be acting up because Windows accumulated hidden errors and some registry entries got corrupted. While you have to be a computer technician to troubleshoot and fix these errors manually, you can always use our recommended system repair tool to fix Windows Defender won't start error automatically. It safe, easy and quick.