Windows 10 Meet Now: What It Is and How to Remove It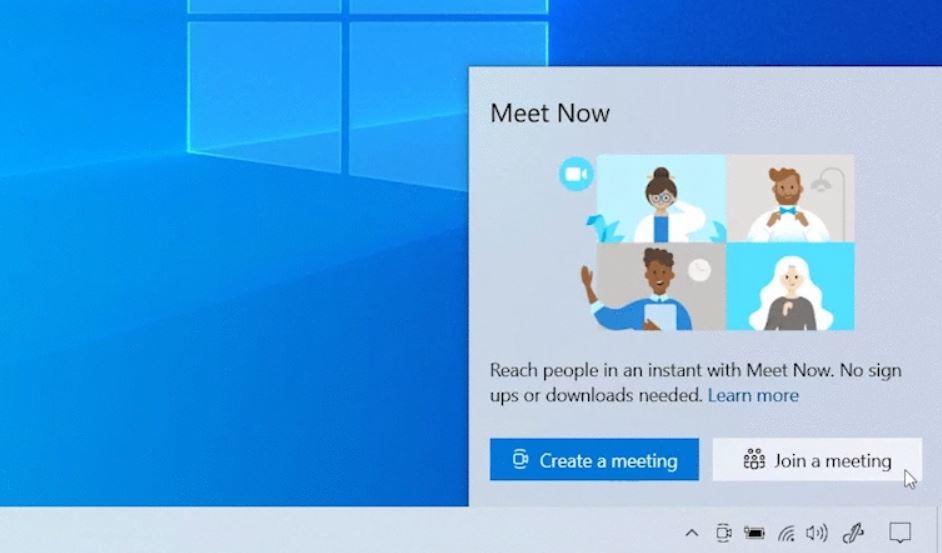 If you've been quick to update your copy of Windows 10 whenever a new update came out, then you've probably noticed a new tool that was added to the operating system. The tool is called Meet Now and it was added to Windows 10 in October 2020.
In this post, we're going to tell you all you need to know about Windows 10's Meet Now feature and how to remove it if you don't want it on your PC.
What Is Windows 10 Meet Now and What Does It Do?
Meet Now isn't really an all-new tool – it's just a separate icon for an existing Skype feature. Microsoft added Meet Now to Skype earlier in 2020 and the feature's purpose is to let users start a video conference via Skype quicker and easier.
The Meet Now feature works a bit like Zoom – the person hosting the conference needs to have a Skype account and has to launch the conference from within the app. However, participants joining the conference simply need to click on links the host shares with them. If they have Skype installed on their systems, it will launch automatically. And if not, the Web version of Skype will open and people will be able to take part in a conference without having to install anything.
Both options don't require the participant to have a Skype account.
How to Remove Meet Now from Windows 10 Taskbar
Meet Now sounds like a very nice feature that can be exceptionally useful for some users. However, most of us don't host meetings via Skype and rarely participate in them. If that's the case with you, you might want to get rid of the Meet Now icon to declutter your Taskbar.
The easiest way to remove the Windows 10 Meet Now icon from the Taskbar is to right-click on it and select Hide. Alternatively, click on Start – Settings, go to Personalization – Taskbar, select Turn system icons on or off, and toggle off Meet Now.
Unfortunately, you can't completely remove the Meet Now feature because there isn't an executable file associated with it. Even if you don't have Skype installed on your PC, Microsoft will still add the Meet Now button to your Taskbar.