Windows 10 Stuck on Welcome Screen: An Easy Fix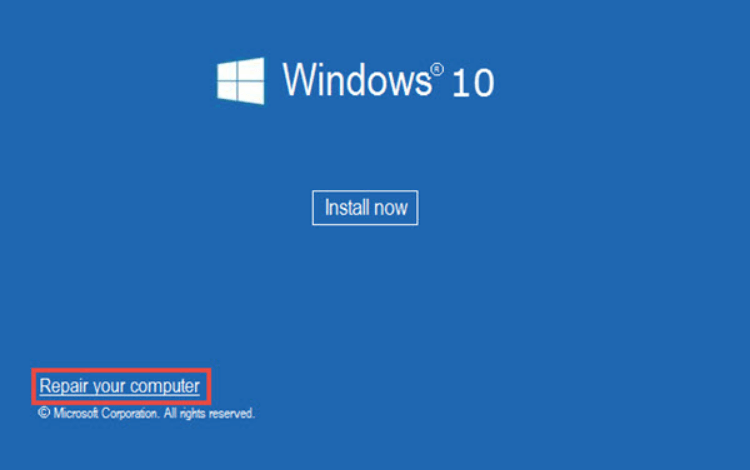 In early 2021, a lot of users reported that their Windows 10 was stuck on the Welcome screen after login, meaning that they couldn't use their computer. In this post, we're going to help you fix the Windows 10 stuck on Welcome screen error quickly and easily.
Why Does Windows 10 Get Stuck on the Login Screen?
When users power on their computer, they go through the usual steps – the computer boots, the Welcome screen appears, and then the users enter their PIN or password. That's where things start going wrong – Windows 10 gets stuck on the Welcome screen and nothing changes for hours.
The problem with this particular error is that because Windows can't get past the login screen, we can't perform the usual troubleshooting steps without the help of a bootable Windows 10 USB drive or DVD. So make sure you have one at hand if you're suffering from this pesky problem.
The reasons behind Windows 10 failing to progress from the login screen vary but they can include:
external device and driver conflict
a faulty Windows 10 installation
problems with the BIOS
hardware malfunctions
How to Repair the Stuck Login Screen Error
Right, do you have the bootable USB at hand? Then let's get started by performing startup repair.
Before you do anything else, disconnect all external devices except your keyboard and mouse to make sure there are no device conflicts.
Insert the installation media into your computer and reboot/power on your PC
When the computer is loading, access the BIOS by continuously pressing either F2, Del or Esc key (the exact key depends on your PC's manufacturer)
Change the boot order of the operating system to make it book from your media (USB or DVD, whichever you're using)
Press F10 or Enter to save the changes and reboot your computer
On the Windows Setup screen, click on the Repair your computer link
Click on Troubleshoot – Advanced options – Startup repair
Now, your system will be checked for faulty files and these files will be replaced by new ones from the installation media. Windows 10 will restart automatically when the fixing is done. Try logging in using your username and password or PIN and see if the problem is fixed.
If Windows 10 is still stuck on the login screen, boot from the USB or DVD again, head over to Advanced Options following the steps above and select Command Prompt.
In the Command Prompt, enter the following commands:
bootrec /fixmbr
bootrec /fixboot
bootrec /rebuildbcd
bootrec /scanos
sfc /scannow
chkdsk c: /f /r
When all the commands have run their course, restart Windows normally and see if the problem got fixed.