How to Fix Error Code 0xc00000e in Windows 10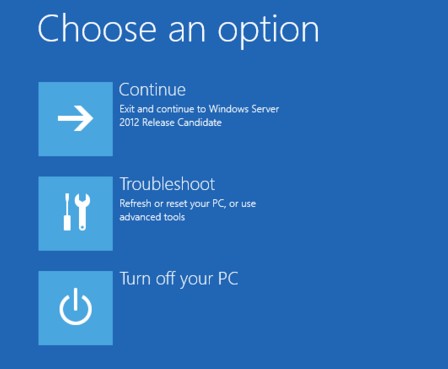 Are you getting error code 0xc00000e every time Windows 10 is trying to boot on your PC? This error code usually results in a BSOD error or a black screen error. For most users, especially those who're not very technically inclined, errors like this one bring lots of frustration. However, error code 0xc00000e in Windows 10 isn't all that difficult if you follow the steps from this article.
What Causes Error Code 0xc00000e?
Just like with other Blue Screen of Death errors, error code 0xc00000e can have several underlying causes. The most common are:
faulty hardware
problems with a certain piece of software
a required device couldn't be accessed
missing or corrupt Windows boot files
These problems result in Windows 10 failing to see the configuration partition and prevent it from loading correctly.
How to Fix Error Code 0xc00000e BSOD or Black Screen
To repair this error code, you'll need to create Windows 10 recovery media and then use it to run some fixes.
First of all, download the Microsoft recovery tool (for Windows 10 32-bit click here, for Windows 10 64-bit click here
When you've downloaded the file, double-click on it and then click on "Create installation media for another PC", then click "Next"
Select your language and system configuration and click "Next"
Select which media you're going to use for creating a recovery disk (we recommend USB)
Connect a USB drive to your computer
Wait for the tool to create your recovery media. This usually takes about 10 minutes
When the tool is done, eject the USB drive
Now we're going to run startup repair to fix error code 0xc00000e:
Insert the Windows 10 recovery media you've just created, restart the PC and boot to the USB drive (you might need to go to your BIOS to change the boot device to USB).
Select your system parameters and click "Next"
You'll get a screen with an install button in the center and a "Repair" link in the bottom left corner. DO NOT click on the "Install" button but click on the "Repair" link instead
On the next screen, select the "Troubleshoot" option
Once you're on the "Troubleshoot" screen, select "Advanced options"
Choose "Startup repair" and wait for the repair to run its course
Repairing Windows 10 startup should fix 0xc00000e and your PC will be back to normal. Don't forget to change the startup device in the BIOS and boot your computer as you normally would.