How to Fix MapleStory Errors – Part 2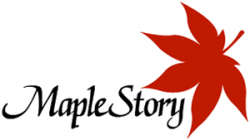 We've already covered how to fix some MapleStory errors. But in case you are still experiencing MapleStory errors and can't fix them, here are a few more tips.
1. Update MapleStory Client
One of the most common causes of MapleStory errors is an outdated game client. If the game client is outdated, you can start experience lags and even games freeze-ups. The longer you wait before you update MapleStory client, the more MapleStory errors you will be getting. Updating the game client will fix most MapleStory errors. Click here to go to download MapleStory updates from the official website.
2. Apply a Manual Patch
If you are using the client that was release right before the latest version, you should apply a manual patch to fix MapleStory errors. The patcher will work if you are updating from client v. 0.06 to v. 0.07. You can download MapleStory patcher here. If you are updating from an older version, you should simply uninstall the old client, clean the registry to delete any leftovers, and then download and install the new client.
3. Update DirectX
Another thing that can be causing MapleStory errors is outdated DirectX. This is especially true if you've recently updated your MapleStory client. So make sure you have DirectX 9.0 installed. Click here to download the latest version of DirextX.
In addition to all this, make sure you keep your computer well maintained. If your computer is running slow, your MapleStory gameplay will be affected. So make sure you run disk cleanup, registry cleanup and disk defrag once a week.