How To Fix Runtime Error 1507 – Complete Tutorial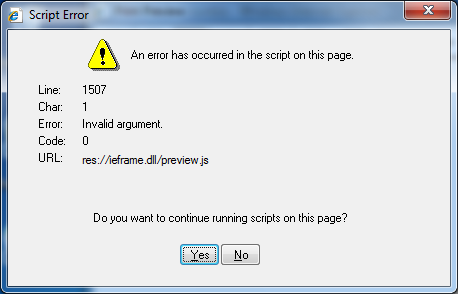 The Runtime Error 1507 is an issue of compatibility between an application or game and hardware that allows graphic functions. It causes trouble in loading programs now and then; it can eventually lead to a crash if not resolved immediately. The problem you are looking at involves fixing the graphic drivers to create a compatible connection between the hardware and program. The occurrence of this error signifies internal issues that can involve dll files, registry data or faulty software.  In fixing this particular error, you have to first find out what the root cause is.
What Causes Error 1507?
The Error 1507 is posted on your computer screen in this message:
"Runtime error 1507 – display using 32-bit is not supported by available hardware at line 1582".
This means that the graphics of the program is not working because its hardware is not supported. The main problem is with the graphics drivers as mentioned earlier. Another cause is a vital dll file that is misplaced or not properly registered. Windows comes up with this error alert because inconsistencies in the settings and data are detected. If you encounter this error, you will experience system freezes, crashes or system slow down, just like the usual "Runtime" errors in computers. Since the basic problem is with the graphic driver, you will have to re-install it and make sure that it is functional. Follow the tutorial below to find out how.
How To Fix Error 1507
Step 1 –

Re-Install The Graphics Driver For Your PC
The graphics driver is a necessary component to run graphic functions in programs. You need updated and functional drivers to be able to have graphic features. To re-install, do the following:
Click START
Select Control Panel > Device Manager
In the list of drivers, look for the graphic driver.
Select it and then click "remove" or "uninstall"
Wait for the process to finish and then restart the computer.
Log on to Windows and download the graphics driver into the computer
Install it properly.
Take note that drivers are usually found in official websites of the manufacturers or they can come with the installer CD.
Step 2 –

Make Sure The Graphics Driver Is Working Correctly
Try running the program or game again and see if the error is still persistent. Go back to Device Manager and see if the driver has been installed properly. If you do not see a yellow exclamation mark beside it, then it means that the driver is functional.
Step 3 –

Clean Out Any Registry Errors From your System
The computer errors are usually linked with the registry, because it contains the necessary settings, files and data to run operations in the PC. When problems occur in the database, Windows sends out error messages. The most effective way in dealing with repairs in the registry is with RegAce System Suite, an optimization tool that specializes in fixing up to 99% of the registry issues.