How to Fix Spoolsv.exe High CPU Usage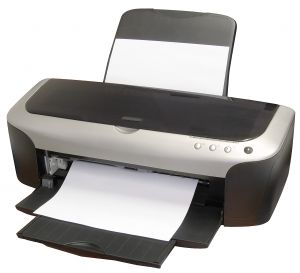 In you are reading this post, then it means that your computer became slow all of a sudden. You checked the Task Manager (CTRL+SHIFT+ESC) and saw that something called spoolsv.exe was using up nearly 100% CPU. That's bad enough, but it's even worse if you don't know what runs that process and how to fix the high CPU usage. Here are some tips that will help.
What is spoolsv.exe?
First of all, let's find out what runs the spoolsv.exe process on your computer. Under normal circumstances, spoolsv.exe is a process belonging to the Windows Print Spooler Service. This service is one of the main components of your printing environment and it allows you to print documents in the background without interrupting any other operations. The spoolsv.exe service should only appear in the Task Manager when your printer is running. If it's not, you can highlight spoolsv.exe and click on End Process.
However, sometimes a piece of malware may pretend to be spoolsv.exe. It will look just like the legitimate service in the Task Manager, but you can discover if it's malware by checking the file's path. The real Spooler Service file should be located in the %SYSTEM% subfolder and its size is typically 61,440 bytes. If you suspect that the spoolsv.exe process is run by malware, scan your computer with your security suite immediately and remove everything it finds. This piece of malware can be responsible for 100% CPU usage and for a whole load of other errors that you may be experiencing.
Fix spoolsv.exe 100% CPU Usage
If your computer doesn't appear to have any viruses or malware, chances are that you are getting spoolsv.exe high CPU usage because of a glitch. You see, sometimes Windows doesn't remove printing tasks from the spool automatically when they are done. As a result, the spool becomes bloated and the CPU usage goes right up. You can fix the problem by removing printing jobs from the spooler manually. It's at all difficult – just follow these instructions:
Click on Start and go to the Control Panel
Make sure view is set to either Large Icons or Small Icons
Locate Administrative Tools, click on the icon and then click on Services
Find the Print Spooler service, right-click on it and select Stop
Now go to Computer, browse to C:\WINDOWS\system32\spool\PRINTERS and delete everything in the Printers folder
Return to the Services window, right-click on the Print Spooler service and click on Start
The 100% CPU error should be fixed. If it reappears, try updating your printer's driver. Outdated drivers can often cause errors like this.