Best Websites to Send Large Files
Emailing large files can be a problem. If all you need to send is a bunch of photos, then you can create a .Zip or .Rar archive and email the files. But what if you need to send a video or high quality image files in RAW format? Then there is a problem because email servers won't handle huge file attachments. So, here is a list of services that allow you to send large files for free.
DropSend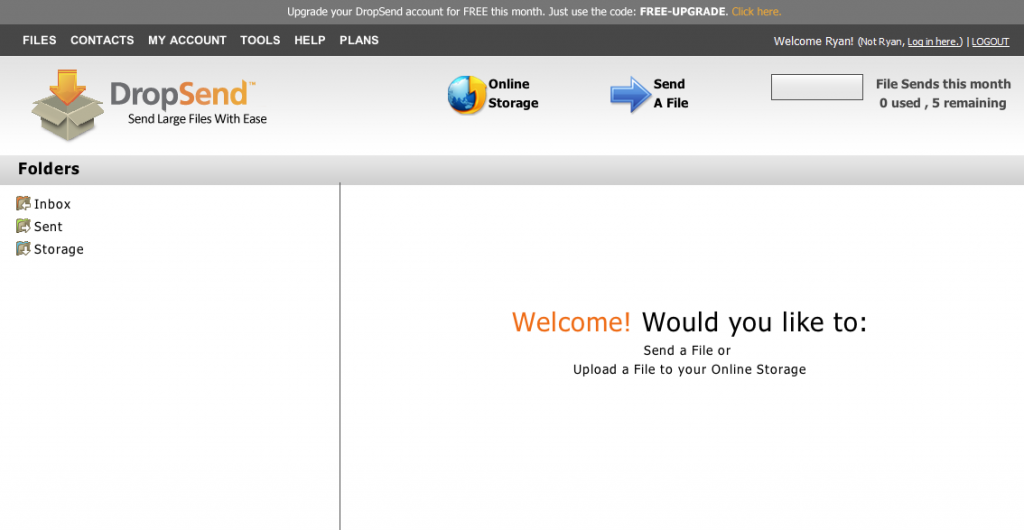 DropSend is Web service that specializes in emailing large files. This service allows you to send files of up to 2GB in size in a quick and easy way. All you need to do to send a file is enter the email address of the recipient, enter your own email address, attach a file and click Send. You can also enter email subject and a message. When you send your files, a free account is created for you using the email address you've entered in the From field. A free account allows you to send 5 files per month. Plus you get 250MB of online storage, which is handy for storing files. If you need more space and more sends, check out DropSend plans.
GigaSize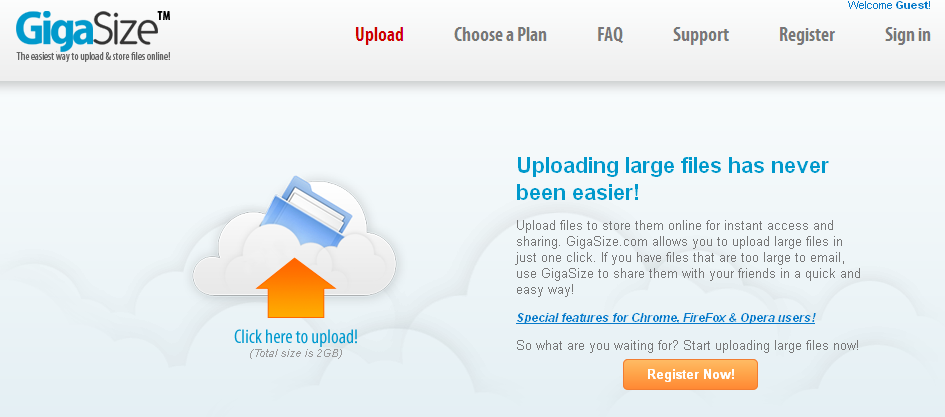 GigaSize is another brilliant service that you can use for free to send, store and share large files. Unlike DropSend, GigaSize is better suited for hosting and sharing your files with friends. GigaSize supports drag and drop uploads and has two plans – Free and Premium. The Premium plan gives you 1TB of storage, fast upload and download without any speed limits from GigaSize, 256-AES encryption and download managers support. Prices depend on the duration of your subscription and there is even lifetime membership available.
These two websites will help you send large files with ease and store your files in the cloud for quick and easy access. And the best bit is that both websites allow you to do it for free.