How to Fix Windows Update Error Code 0xc1900107 Fast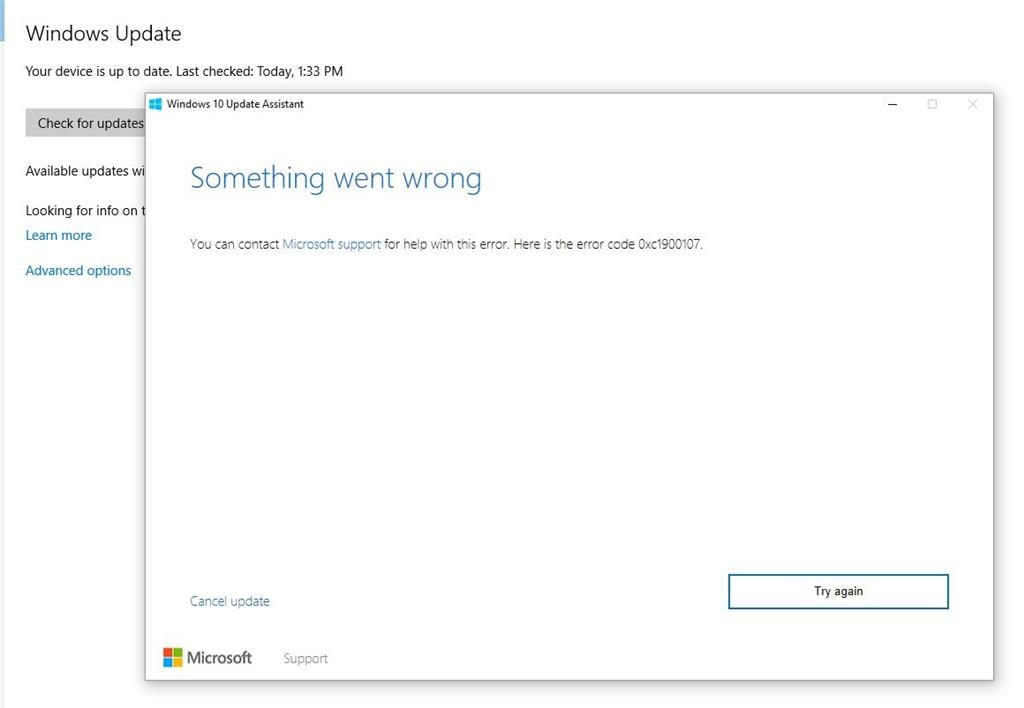 Every time Microsoft releases a major Windows update, a lot of users start experiencing all sorts of problems. Sometimes, it's only a few glitches but sometimes you get nasty error codes. The error code 0xc1900107 is one of the nastier errors that occurs when you're trying to update your Windows 10. In this article, we're going to show you how to fix it fast.
Why Am I Getting Error Code 0xc1900107?
Error code 0xc1900107 usually pops up when there are pending Windows updates that can't be installed for one reason or another. It can also be caused by malfunctioning Windows Update components or corrupt update files located in the folder where Windows stores downloaded updates.
How to Fix Error Code 0xc1900107
Let's have a look at some fixes that can help you repair error code 0xc1900107.
Fix 1: Restart Your Computer
The first thing you should do when you experience any Windows error code is to restart your computer. Sometimes an error code is caused by a temporary glitch. If that's the case, rebooting will fix the problem.
Fix 2: Reset Windows Update Components
Another way to repair error code 0xc1900107 is to reset Windows Update components. The easiest way to do that is via the Command Prompt:
Press the Windows key + X to open the Command Prompt (Admin).
Type the following commands and hit Enter after each:

net stop wuauserv
net stop cryptSvc
net stop bits
net stop msiserver
When that's done, type in the following commands and hit Enter after every line:

ren C:\Windows\SoftwareDistribution SoftwareDistribution.old
ren C:\Windows\System32\catroot2 Catroot2.old
Now type the strings from step 2 (don't forget to press Enter after each command): 

net start wuauserv
net start cryptSvc
net start bits
net start msiserver
Close the Command Prompt and reboot your PC.
Fix 3: Disable Third-Party Antivirus Software
If you use a third-party antivirus program instead of the built-in Windows Defender, chances are that it's causing the problem with error code 0xc1900107. Disabling the antivirus app could fix the problem.
Fix 4: Repair Hidden Windows Errors and Corrupted Files
Hidden Windows errors and corrupted system files could also be causing error code 0xc1900107. While it's extremely difficult to find and repair these errors manually, you can use our recommended Windows repair tool to fix all problems in just a couple of clicks.