Recover Free Disk Space in 5 Simple Steps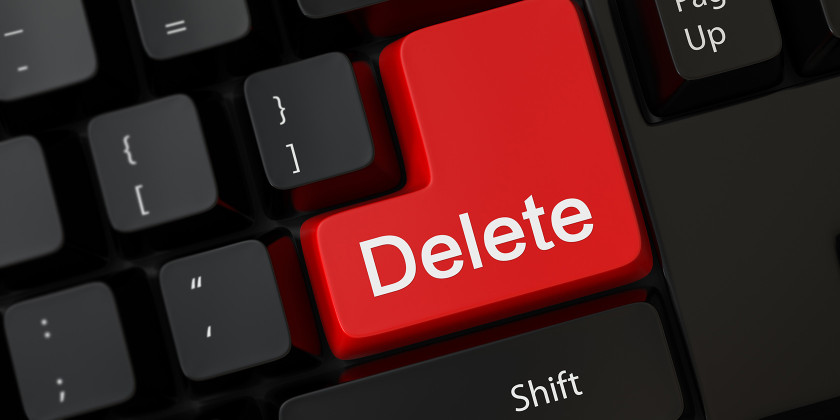 Are you running low on disk space yet again? It's really easy to lose track of things and create enough clutter to fill up your disk (especially if you have a budget Windows laptop with 32GB or 64GB flash drive). Luckily, you may not have to delete any important files to recover enough disk space. Just follow our 5 simple steps to free up disk space.
Step 1: Delete Junk Files
Every time you use your computer it creates temporary files. These files help it perform tasks faster and smoother. The problem with all types of temporary files (especially temporary Internet files) is that they get stored on your computer a lot longer than they're needed, often eternally. If you've never emptied your browser caches and deleted OS temporary files, you could have gigabytes of junk files occupying space on your hard drive. Delete them and those gigabytes will be yours to use again.
Windows has a built-in disk cleanup utility that can deal with all types of junk files for you. To use it,
Type Disk Cleanup in the Windows search box
Select the top result (the Disk Cleanup app)
Select the disk you want to clean and the categories for cleanup
If you want to free up even more space, click on "Clean up system files". You need to be logged in as administrator for that.
Click OK and wait for the tool to finish the cleanup
Step 2: Uninstall Software You Don't Need
Everybody loves trying out new software. The problem is that often we download apps, use them once, and never open them again. These apps waste precious disk space and serve no purpose. The solution? Go ahead and uninstall them! You can use the familiar Control Panel way to uninstall most programs, but if you want to uninstall useless built-in apps like Solitaire in Windows 10, here's what you need to do:
Open the Start menu and click on Settings
Click System, then select Apps & features from the left pane
Click on the app you wish to uninstall
Click the Uninstall button
Step 3: Delete Duplicate Files
Another great way to recover tons of disk space is to delete duplicate files from your computer. Depending on how you use your PC, you may have gigabytes of space occupied by duplicate files that you don't need at all. These files can include photos, songs, and even movies (just think how much space they waste)!
You could try finding duplicate files manually but that would take ages and won't bring good results. It's also potentially dangerous because you may delete a file you need by accident. That's why the best way to find and get rid of duplicate files is to use a dedicated app like Easy Duplicate Finder.
Step 4: Manage Large Files
Do you have lots of large files on your computer? If you store movies and music on your PC's drive, then most likely you have lots of huge files that take up massive amounts of space. Because these files are not important system files, you'd be better off moving them to an external hard drive – it won't take long but would help you to recover substantial amounts of space. If you don't know what these large files are and where they are located, FileCleaner will help you find and move them.
Step 5: Use Cloud Storage Smartly
When you are on a space-saving mission, a smart way to free up disk space is to move some of your files to the cloud. You don't need to sync all these files to your computer because you can always log in to your cloud storage from any device and work on any document you need to. Google Drive and Dropbox are great free options.
We hope that our tips helped you to recover free disk space on your PC and you now have lots of room for the stuff that matters.