How to Make Your Browser Use Less Data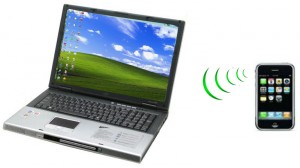 Do you sometimes use your phone's Internet connection to access the Web on your computer? This process is called tethering and it's great when you need to use your computer to go online where there is no WiFi. But what to do if you are on a limited mobile broadband plan and can't enjoy the luxury of unlimited browsing? Luckily, you can make your PC browser use less data and thus save money.
Disable Automatic Image Loading
All Web browsers load images by default. And it's not a secret that today's websites use a lot of images and they are large images too. Disabling automatic image loading will help you save megabytes of data. Here is how you can disable images in different browsers:
Internet Explorer: click on Internet Options and then click on the Advanced tab. Scroll down to the Multimedia section, and uncheck Show pictures.
Google Chrome: click on the wrench icon and then click on Settings. Scroll down and then click Show advanced settings. Then click the Content Settings button under Privacy. Select Do not show any images.
Mozilla FireFox: click on the orange Firefox button and click on Options. In the Options window, click the Content icon, and uncheck Load images automatically.
Enable Click-to-Play for Flash and Silverlight
These days websites are full of multimedia content – there are videos that start playing automatically, slideshows that do the same, ads that start playing and so on. All this can eat up your data really quickly. Most of this content uses Flash, but some of it uses Silverlight. If you are a Chrome or Firefox user, you can enable the Click-to-Play option and choose which content to play. Here is how:
Chrome:
Click on the wrench icon and click on Settings

Scroll down and click on Show advanced settings
Locate the Privacy section and click on the Content settings… button
In the new window that appears, find Plug-ins and select the Click to play radio button instead of Run automatically
Save the settings
Firefox:
Open an empty tab and type about:config in the address bar. Hit Enter

Click on the I'll be careful, I promise! button
Now type plugins.click_to_play in the Search bar
Set the value to true
Restart Firefox
Now you can open any website that uses Flash content (YouTube.com is a good choice) and no content will be player automatically. You will be asked to click on it to play it.
Disable Automatic Updates
And last but not least, disable automatic updates. Configure Windows to let you know that updates are available and let you decide when to install them. Same goes for your browser updates.
This will help you save on mobile data when you are using your phone as a WiFi hotspot or as a USB modem.