How to Fix Windows 8 Random Shutdowns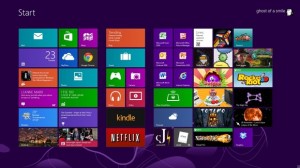 Random computer shutdowns are very annoying. They are even more annoying if you have a brand new laptop with brand new Windows 8 installed on it. After all, it's not something you expect from a new computer.
Why does Windows 8 shut down randomly?
Random Windows 8 shutdowns can be happening for a number of reasons. It could be your hardware, your software or your operating system that causes problems. That's why random shutdowns require extensive troubleshooting and are not easy to fix. In this article we'll show you how to fix Windows 8 shutdown problems.
Run memory and hard drive tests
The first thing you should do when your computer starts shutting down randomly is run memory and HDD tests. If your RAM is corrupted and/or your hard drive has too many bad sectors, your computer can have numerous stability problems, including random shutdowns.
To run a memory test:
Click on Start and select Control Panel

Select System and Security and then Administrative Tools

Launch Windows Memory Diagnostic

Click on Restart now and check for problems
Wait for the test to complete
If your RAM doesn't pass the test, this could mean that it's responsible for the random shutdowns. If that's the case, you will need to replace your RAM.
To check your hard drive for errors, you'll need to run the CHKDSK tool. It will attempt to fix bad sector errors. Here is how to run it:
Go to Computer and click on the drive you want to check and then click on Properties

Go to the Tools tab and click on Check (you need to be logged in as Administrator)
Make sure the tool is configured to not only detect the errors, but also fix them
Wait for the check to complete. Your computer will need to be rebooted and you'll have to wait for a rather long time.
If you see that your hard drive has too many bad sectors, then you'll need to get a new one to fix random Windows 8 shutdowns.
Check that your PC isn't overheating
Another common cause of random shutdowns is overheating. If your computer gets too hot, then it could shut itself down to protect itself from serious damage. Basically, if your PC's temperature gets higher than 65C, you'll need to do something about it. The best way to eliminate overheating is to blow canned air into your laptop ventilation holes to clean out the dust. Also you may need to use a laptop cooling pad.
Fix Windows 8 errors
If your hardware is not responsible for random shutdowns, then it could be your operating system errors. These errors can cause a lot more problems if they are not fixed immediately. To repair serious Windows 8 system errors, do the following:
Download our recommended Windows repair tool

Install it on your computer
Double-click its icon on your desktop and run a free scan
When the scan is complete, let the program repair all errors that it finds
Restart your PC
These tips will help you fix random Windows 8 shutdowns once and for all.