HP Printer Not Printing: Documents Get Stuck in the Queue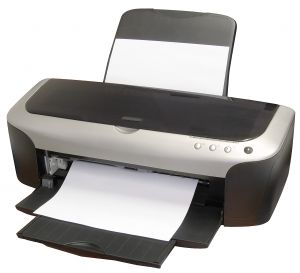 Is your HP printer not printing but shows up as connected? Documents you want to print get stuck in the queue and the printer doesn't react to any commands. In this post, we're going to cover some common HP printer problems that result in your printer not printing and show you how to fix them.
Why Is My Printer Not Printing?
It's really frustrating when you're trying to print a document and your HP printer refuses to cooperate. Printing problems can happen for a number of reasons but the most common are:
Wi-Fi connection errors
Incorrect configuration
Faulty printer drivers
Problems with the spooler service
Common errors like paper jams and no ink
Most of the time, you'll be able to figure everything out and get your printer working in minutes (unless you need to buy a new toner or ink cartritges). But if switching your printer off and turning it back on doesn't help, follow these steps.
Fix 1: Check Printer Status
The first thing to do when your printer isn't printing is to check its status. Doing that will help you determine why your printer can't complete the jobs from the queue. Check the following:
Is the printer properly connected to your computer?
Is there enough paper and ink/toner?
Is the printer online and connected to the correct network?
Are there any paper jams you forgot to fix?
Is the printer you're trying to use selected as the default printer?
Check all of these and hopefully you'll be able to see why your printer refuses to print quickly.
Fix 2: Set the Printer as the Default Printer
Often, your printer won't print because it's not selected in the settings. Even if it's connected properly, you're going to wait for a lifetime to get your printing done if you've accedentally selected the wrong printer.
To set your printer as the default one, follow these steps:
Use the Search box to search for Devices and Printers
Select the appropriate result and make sure you've entered the Control Panel – Devices and Printers
Find your HP printer in the installed printers list
Right-click on it and select "Set as default printer"
Fix 3: Check if the Spooler Service Is Working Correctly
Often, your HP printer won't be printing because of a problem with the spooler service. Read this post to learn how to fix it.
Fix 4: Update the Printer's Driver
Often a problem with printer driver will make it impossible for you to print. Here's how to check your driver and fix it:
Press the Windows key + R, type devmgmt.msc and click OK. This will open the device manager.
Expand Print queues and right-click on your printer driver and select Uninstall device
Restart your computer to completely remove the printer driver
Now head over to the manufacturer's website and download the latest printer driver and install it on your computer. To do this head to the printer manufacturer's website, look up the support page for your model, and download the driver.
We hope our tips will help you to get your printer working in no time!