How to Stop Svchost.exe Using 100% CPU in Windows 8.1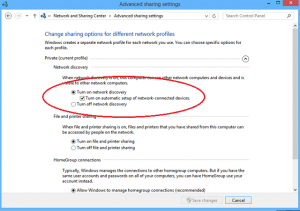 Svchost.exe errors have been haunting Windows users from time immemorial and svchost.exe using 100% CPU has always been the most common problem. Windows 8 and Windows 8.1 is not an exception and many users report it to consume up to 100% CPU. That caused people's computers to become sluggish, start freezing up and eventually crash.
What Causes 100% CPU Usage by Svchost.exe
There are many things that can make svchost.exe, the most common Windows process, to start consuming excessive processing power. But most of the time it's the Windows uPNP service (uPNP stands for Universal Plug-and-Play). It's a Windows service that is sort of useful, but not always useful. What it does is  scan your network for plug-and-play devices, so that it can add them to your network as soon as they are detected. That's fine when all that scanning happens occasionally, but often the service malfunctions and starts scanning continuously. As you can imagine, all that scanning consumes a lot of system resources and can cause your Windows OS (the svchost.exe process in particular) consume lots of CPU power.
How to Fix High CPU Usage by Svchost.exe
The first thing you should do when svchost.exe starts consuming CPU power is head over to Network and Sharing Center – Advanced Sharing Settings and select Turn off network discovery. Save the changes and see if this solves the problem.
If that doesn't work, then you should look for other culprits. Svchost.exe often gets infected by malware, so you should scan your computer with a decent anti-virus or anti-malware program to make sure everything is OK (or remove the svchost.exe virus). When you are done scanning your PC for malware, give it a scan with a registry repair program as well to fix bad entries and remove obsolete information from the registry.