What Is the Most Secure Browser for Windows XP?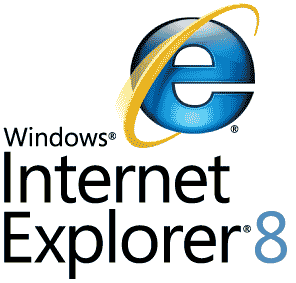 If you are still using Windows XP, you should consider upgrading because Microsoft will end XP support very soon. XP used to be a great operating system and it's still loved by many. In fact, a lot of people won't be upgrading because they like XP the way it is and have gotten used to it.
Not upgrading Windows XP means that you will be open to various security threats once Microsoft stops issuing security patches. This means that you will need a secure browser that still has XP support (the latest versions of Internet Explorer don't work on Windows XP). Let's have a look at your options and see what sort of choice you have.
Ditch Internet Explorer and Safari for Windows
The latest version of Internet Explorer that works on Windows XP is IE8, which is several major versions behind. It's far from perfect and it's a very insecure browser. So, if you want to keep your XP computer secure, you should stop using Internet Explorer right now and switch to a more secure browser. Actually, you won't have a choice when Microsoft discontinues XP support because Internet Explorer 8 will become completely unsupported on April 8, 2014.
If you are using Safari for Windows, you should also uninstall it because Apple is no longer updating Safari for Windows.
The Most Secure Browser for Windows XP
And now let's have a look at the most secure browsers for Windows XP. Luckily, you have three very decent options:
Chrome
Google Chrome is a very good option for dedicated XP users because Google say they will support Windows XP until at least April 2015. This gives you a whole year to upgrade to a modern operating system (you should, really).
Firefox
This is another great option for Windows XP. Mozilla says they have no plans to stop supporting XP, so you can continue using Firefox with XP for as long as you want to.
Opera
While Opera is not as popular as Chrome and Firefox, it's a really good browser that has advanced security and speed features. Plus Opera will continue supporting Windows XP.
All of these browsers' latest versions support XP, so you can be confident you are not using some insecure outdated version.