Antivirus System Pro Removal – How To Remove Antivirus System Pro
Antivirus System Pro is one of many fake antivirus tools floating around the Internet. It has no merit of benefits for your PC, except for the fact that it just scans your system and pretends to find issues that need fixing. It will then pressure you into purchasing the software with lots of adverts, popups and warning messages. Fortunately, there's an easy way to remove this pest forever…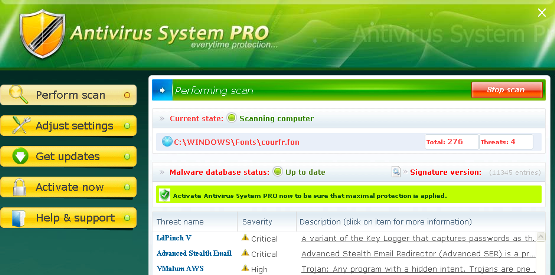 Antivirus System Pro is actually quite easy to remove. It does not have any serious damaging properties which could compromise your system, and is really just a big form of adware that a company has put together to try and scam some people out of money. You can remove this issue in a few easy steps:
STEP 1 – Stop It Running

Antivirussystempro.exe
uninstall.exe
sysguard.exe
You will want to first stop the program from functioning by loading up the task manager and stopping the above processes. To do this, you need to press CTRL + ALT + DELETE which will bring up the task manager. Then you need to click on the "Processes" tab which will bring up a series of applications that are running on your PC. After you're on that screen, find the above applications and end each of them. Here's what it should look like: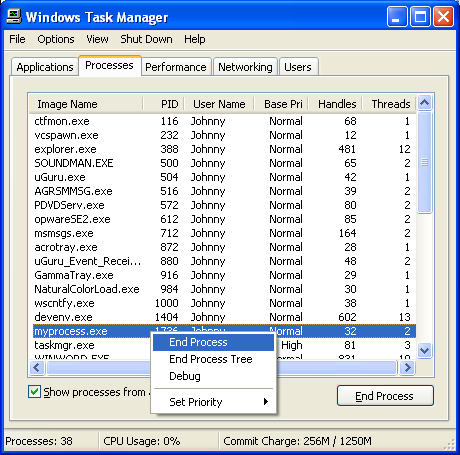 STEP 2 – Delete Its Files
c:\

ProgramFiles\Antivirus System PRO\conf.cfg

c:\

ProgramFiles\Antivirus System PRO\mbase.vdb

c:\

ProgramFiles\Antivirus System PRO\quarantine.vdb

c:\

ProgramFiles\Antivirus System PRO\queue.vdb

c:\WINDOWS\sysguard.exe

c:\WINDOWS\system32\iehelper.dll
You need to then load up "My Computer" and browse to the above folders & files. When you find them, you need to select them and press SHIFT + DELETE to permanently remove them from your PC. This will prevent Antivirus System Pro from loading up ever again.
STEP 3 – Clean The Registry

Once you've removed the files it has, then you've almost removed the Antivirus System Pro virus from your PC. After that, it's just a case of removing the registry settings it has left behind, to prevent it from loading up again on your computer. To do this, you need to use a registry cleaner which you can get for free from the top banner on this site. This step is highly recommended as many people forget it!