CleanThis Virus Removal Guide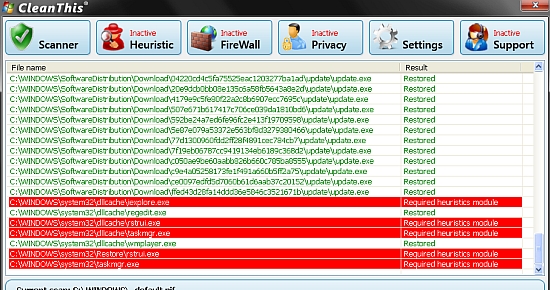 CleanThis is a fake antivirus infection which is currently installing itself onto 100's of computers around the World every day. It is a false piece of software which has been designed to try and trick you into purchasing the rogue upgrade to this tool. The way it works it to try and show you a number of false viruses on your PC, which can only be resolved by purchasing the upgrade to this program. Of course, the upgrade to this tool is totally fake and should not be trusted at all. Here's how to remove it:
What Is CleanThis?
The CleanThis virus is a scam. It's a fake piece of software which works by automatically installing itself onto your PC, and then using its semi-legitimate appearance to cause a huge number of problems for your system. In order to remove this virus, you have to first ensure that you can delete the settings / options that it will have on your PC, as well as then protect your computer from any future viruses.
This virus works by installing itself onto your system, from the likes of a fake email attachment, rogue download or another form of Internet-based source, and then trying to show you a number of fake scanning results to try and get you to buy the upgraded version to the software. The problem with this virus is that since it's continually blocking the likes of Task Manager, Internet Explorer & other important programs, it can be quite difficult to remove. However, this tutorial will show you how to remove it properly.