Err_connection_reset Windows 10 – What's This Error And How To Fix It?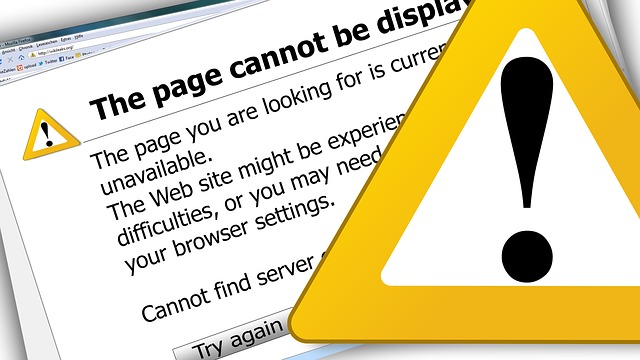 With the Internet taking over our lives, the use of web browsers has become quite widespread. People use different web browsers every day to access websites and information on the Internet. But, sometimes, you get an error message on your web browser when trying to open a website. One of the most common errors you get is err_connection_reset Windows 10. You get this message on Windows 10 when your web browser is not able to connect to the website you are trying to access.
If your online activity is being affected because your web browser is continuously showing you the err_connection_reset error message on Windows 10, you should figure out a way to fix this. Before we explain how to fix the problem, let's first try to understand what could be the possible reasons for getting this error message.
Why You Are Getting err_connection_reset Error On Windows 10?
You may be getting the error due to problems with your Windows registry, network settings, or TCP/IP. Some other possible reasons could be:
You may be accessing a website with a blocked IP
Your Internet connection proxy server may be disabled
Your system registry, antivirus, and active firewall may be unused or outdated
Your ISP firewall may be generating the error message
Your Internet connection may be down
How To Fix err_connection_reset Windows 10?
Here are some possible solutions you may want to try to fix your err_connection_reset Windows 10 error.
Disable Antivirus/Firewall
Windows 10 comes with an in-built Firewall app that helps avoid unauthorized access to different applications. Sometimes, it can block some services on your PC and can create error messages like err_connection_reset when you are browsing the Internet. This problem can be solved by temporarily disabling your Windows 10 Firewall. Your active antivirus may also be the culprit in some cases and you can disable it to fix the problem.
Set Maximum Transmission Unit
You can also set a limit on the Maximum Transmission Unit to solve the problem. This figure represents the maximum number of bytes that can be contained in the largest data packets which could be accepted by a device connected to the Internet. You can set this limit by following the steps below:
Press Win Logo+X and the Power menu will appear.
Click Network Connections
Locate and note down the name of the Network connection
Open Power Menu again and select Run
Type cmd and hit Ctrl+Shift+Enter simultaneously. When prompted, tap 'Yes' to launch the Command Prompt (Admin)
Type the command "netsh interface ipv4 set subinterface "Wi-fi name" mtu=1472 store=persistent" and hit Enter
The "WiFi name" here shows your active network and it's the same that you had noted earlier
Restart your computer and all the changes you made will be saved.
Disable Proxy
If you have implemented proxy settings to keep your system protected against malicious attacks, disabling it can possibly fix the err_connection_reset Windows 10 error. Simply go to your Internet & Network settings and toggle the "Use a Proxy Server" switch to off.
So, with these simple solutions, you can possibly get rid of the error message err_connection_reset Windows 10 when browsing the Internet on your Windows 10 PC. Keep exploring if the issue persists!