Fix Windows 10 Internet Error DNS Not Responding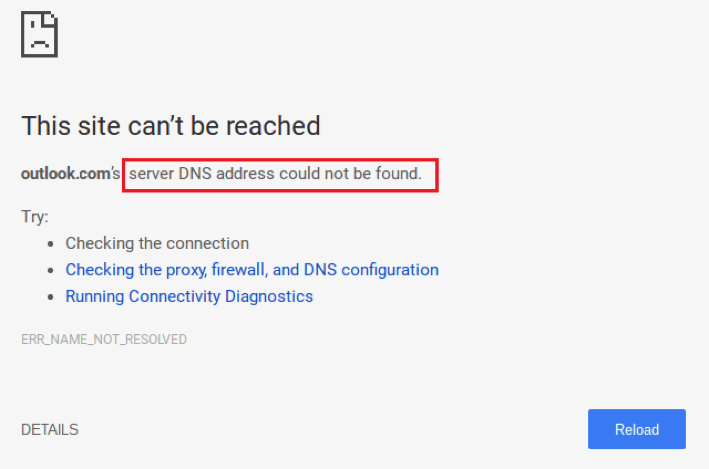 Have you just updated your Windows 10 computer only to find out that you got disconnected from the Internet and can't connect again because DNS is not responding? In this post, we'll show you how to fix Windows 10 Internet error related to DNS issues.
Why am I Getting the DNS Not Responding Error?
Most users who complain about this error started getting it after the Windows 10 May 2019 update. The reason for a disconnected Internet is that for some reason, your computer can't interpret DNS (Domain Name Server), translate it to the website's IP address, and direct you to the website.
How to Fix Windows 10 Internet Error DNS Not Responding
Fix 1: Switch off Your WiFi Adapter and Reboot
Just like with most Windows errors, the first thing you should try is reboot your computer and see if the problem goes away. With this error, it makes sense to switch off your computer's WiFi adapter (or otherwise disconnect it from the Internet) and restart your PC. When the computer boots again, enable your Internet connection and try going to a Web page.
Fix 2: Disable Your Antivirus and VPN
If rebooting your PC didn't help, try temporarily disabling your antivirus software. Sometimes security software blocks your Internet connection, especially after OS updates when some settings get changed in the background. If disabling your antivirus fixes this particular Windows 10 Internet error, have a look at your security software's settings and configuration, or try a different product. The same applies to your VPN.
Fix 3: Check the DNS Client Service via services.msc
Often, you may be getting DNS-related errors if your computer's DNS service isn't running correctly. You can check and restart it via the services.msc tool:
Log in as administrator, press the Windows key + R, type services.msc and hit Enter to open the Services console
Scroll down and find the DNS Client service
Right-click on the service name and select Restart
If you see that the service isn't running for some reason, right-click on it and select Start
Click Apply, then click OK and see if your Internet works properly again
Fix 4: Check your TCP/IP settings
If restarting the DNS Client service didn't help, the next step is to check and configure your TCP/IP settings:
Log in as administrator, press the Windows key + R, type ncpa.cpl and press Enter
In the new window that opens, right-click on the active network adapter and select Properties
Click on Internet Protocol Version 4(TCP/IPv4), then click on Properties
Select Obtain an IP address automatically and Obtain DNS server address automatically
Click OK to apply the changes and check if the issue has been fixed
Fix 5: Automatically repair hidden Windows 10 errors
Another way to fix Windows 10 Internet error related to DNS is to automatically identify broken and corrupted Windows settings and repair them. The easiest way to do that is with a piece of special software (check out our recommended tool). Simply download and install it, then run a scan and tell it to repair all issues automatically. Your computer will run a lot faster and the Internet issue will be gone.