How to Fix Printer Errors on Windows 10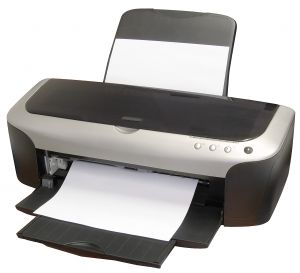 We all expect printers to work flawlessly and do their job without any errors. But what if your printer isn't working with your Windows 10 computer? Don't worry, most likely you can fix the problem yourself – here are some tips that will help.
Why Is My Printer Not Working?
There are lots of reasons why your printer isn't working on your Windows 10 computer. Sometimes you'd get an error code that will help you find out what the problem is and sometimes the printer just won't print. All this could be happening because of:
Problems with your Wi-Fi or the printer's USB port/cable
Problems with the printer driver
Spool service errors
Printing settings errors
Let's see how you can fix these errors.
How to Fix Windows 10 Printer Problems
Fix 1:Check Printing Supplies
The first thing you should do when your printer stops working is to check that it's loaded with paper, there isn't a paper jam, and you have enough ink. This sounds like a very obvious tip but when you're overworked, it's easy to forget to get a new printer cartridge or put paper in the paper tray.
Fix 2: Check Your Printer's USB and/or Wi-Fi Connection
The next step is to check whether your printer is actually connected to your computer. If it's using a USB connection, try unplugging it and plugging it in again. If that doesn't help, check the USB cable and try connecting it using another USB port.
If you have a wireless printer, try restarting your Wi-Fi router and reconnecting the printer. Also, go to your printer's settings (usually the printer manufacturer provides an app) and see if the connection settings are OK.
Fix 3: Update or Reinstall Printer Driver
You may be getting printer not working errors on Windows 10 if your printer's driver is outdated or corrupted. Updating or reinstalling the driver can fix the problem really quickly.
To update your printer's driver, do the following:
Press Windows + X on your keyboard  and select the Device Manager
Expand Printers and find your printer
Right-click on your printer and select Update Driver
Select the 'Search automatically for updated driver software' option
Wait for Windows to find and update the driver
If Windows 10 can't find the right driver, go to the printer manufacturer website, find the Support section and search for your printer model. A driver download should be available there. Make sure you download the correct driver because there is likely to be a driver download for a 32-bit and a 64-bit Windows system.
Sometimes updating the driver won't help. In that case, trying to reinstall the driver might solve the problem.
Press Windows + I on your keyboard to open Settings
Go to Devices > Printers & Scanners
Find your printer and click on it, then click on Remove Device
Now go to the Start menu, type Print Management in the search box and hit Enter
Select your printer, right-click on it and select Delete
Disconnect the printer cable and restart your PC
Now connect the printer cable again and start installing all the drivers
Fix 4: Repair Print Spooler Errors
Another reason for all sorts of printer errors are problems with the spooler service. Clearing out the spooler can fix the printing errors you are getting. Here is how to do it:
Press Windows + R on your keyboard, type services.msc and press OK
The Services console will open where you should locate the print spooler service
Right-click on it and click on Stop
Now press Windows + R again, type %WINDIR%\system32\spool\printers in the box and click OK
A new folder will open where you should delete all the files
Now go to the Services console again, find the print spooler services, right-click on it and select Start
We hope that these tips helped you to fix printer not working errors on Windows 10. If you're still having problems, try using our recommended system optimizer to automatically repair hidden Windows errors.