How To Remove Win 7 Antispyware 2011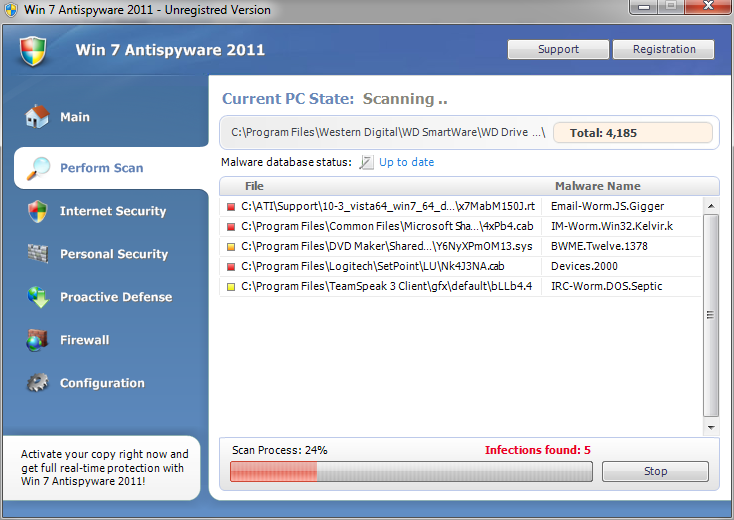 Win 7 Antispyware 2011 is a rogue virus which secretly gains access to your computers infrastructure by downloading and installing itself onto your system, once it has done this it then begins to spread various files and settings throughout your computer, making extremely difficult to remove. Once on your system, then it begins to go to work by blocking standard computer processes, which leaves your system crippled and disabled. This makes conditions for the virus just right, because blocking processes means that you can't access any anti-spyware programs on your system to remove the virus.
How Do You Catch Win 7 Antispyware 2011
Normally you catch these sorts of viruses by navigating your way through harmful websites, such as pornography websites and foreign websites. However cyber criminals are becoming smart and are attaching the virus to emails and Google images, so when your navigate through Google images and you click on a picture you may not be aware of the virus that is gaining access to your system.