iTunes Error 9812 Fix – How to Access The iTunes Store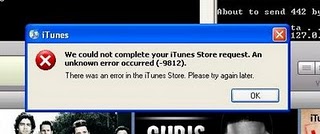 The iTunes 9812 error prevents you from accessing the iTunes store, and is caused by connectivity problems between your PC & iTunes, or with programs on your computer being unable to correctly access the "root certificates" of iTunes. In order to resolve the problem, you need to first ensure that iTunes is working correctly, and then clean out any of the problems that your PC may have.
This error normally shows in this format:
"iTunes could not connect to the iTunes Store. An unknown error occurred (-9812). Make sure your network connection is active and try again."
What Causes 9812 Errors?
The errors you're seeing are going to be caused by a number of possible issues, which will include:
Your PC has a number of problems with its settings
iTunes is not installed correctly
Windows has registry errors
How To Fix iTunes 9812 Errors
Step 1 –

Re-Install iTunes
The first step is to re-install iTunes. This will replace any of the problems that Windows has with its files & settings, allowing your system to run much smoother and more effectively as a result. You can see how to do this here:
Click "Start"
Click "Control Panel"
Click "Add / Remove Programs"
Click "iTunes" and then select "Remove"
Follow the Uninstall process
Restart your PC
Re-download iTunes from Apple.com
Re-Install The Program
Step 2 –

Check Your Internet Connection
The next step is to check your Internet connection. The problem for many computers is that their Internet options / connection will become damaged, preventing your PC from being able to access the files that it requires to run. If you're experiencing problems with this part of your computer, it's essential that you first make sure the Internet is able to run smoothly, and then make sure that you have all the correct settings for it.
A great way to check your Internet connection is to use the "SpeedTest.net" website: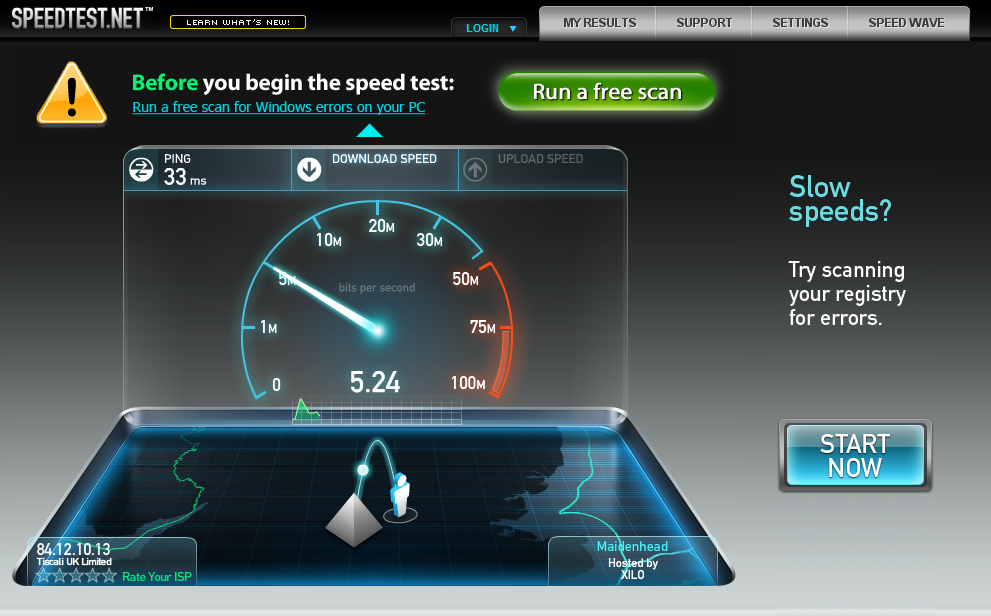 If the speed of your Internet is slower than 250kb/s, it's worth discussing with your Internet company to resolve the problem.
Step 3 –

Update Windows
You should also update Windows, as this will repair any of the possible issues that your actual system may have. We've found that a lot of programs out there will prevent your computer from being able to run as smoothly and effectively as possible, making it vital that you're able to repair the various issues that your system may have by using the "Windows Update" facility:
Click "Start"
Click "All Programs"
Click "Windows Update"
Click "Download All Available Updates"
Step 4 –

Clean Out The Registry Of Windows
One of the biggest causes of the 9812 iTunes error is that the "registry" of your system will become damaged & unreadable. The problem is that the registry database of Windows is a large database of settings which Windows uses to help it load up the likes of your most recent emails, desktop wallpaper and even your passwords… however, it's also one of the biggest causes of problems for the Windows system. The issue is that your PC will continually damage this database, causing a huge number of problems to form on your PC.
We recommend using a program called RegAce System Suite to fix the registry errors that your PC may have. You can use this tool by downloading it to your computer, installing it and then letting it repair the various problems that Windows may have inside.