Windows Repairing System Removal Tutorial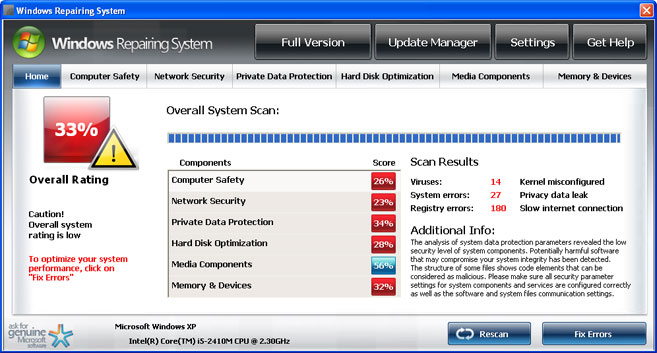 Fake anti-virus infections, of which "Windows Repairing System" is one, are becoming increasingly common nowadays because the level of sophistication of the infections is also increasing. One of the most common fake anti-viruses out there today is, Windows Repairing System. This was created by cyber criminals whose main aim is to obtain money through deceit, which they do by luring you into a false sense of security and then convincing you to purchase something from them that is not needed.
How Do You Catch Windows Repairing System
These cyber criminals are getting more and more intelligent because they have now attached the virus to a number of different Google images, so when you click on the image the virus starts to download onto your system without knowledge. Another way you can catch this virus, is by opening spam emails that may have suspicious links, or navigating round infected and suspicious websites.