Antispyware Soft Removal Instructions – How To Remove Antispyware Soft
Antispyware Soft is a rogue antivirus program which installs itself on your computer and proceeds to cause havoc for your PC. This menace is downloaded from several suspicious websites and has solely been created to try and get you to buy the upgrade. It does this in extremely annoying ways, by showing constant popup messages and tampering with your system, such as blocking your PC from connecting to the Internet.
What Is The Antispyware Soft Virus?
The Antispyware Soft virus is a program that is installed from the Internet. It acts like an "official" antivirus program, in that it attempts to scan your PC for errors and shows them on its screen…. however, the big problem with this tool is that it does not do anything to help protect your PC from viruses – all that you see on screen is fake. This program has been designed to con you into buying the upgrade, so the hackers who developed it can steal your money.
How To Remove Antispyware Soft From Your PC
Step 1 – Re-enable Your Internet
It's often the case that Antispyware Soft will disable your Internet connection, and in order to fix the issue, you should reinstate the connection by following these steps:
1) Restart your computer in "Safe Mode With Networking". This can be done by restarting your PC and then pressing f8 before Windows loads. This will bring up a screen similar to the one pictured below, where you should choose "Safe Mode With Networking":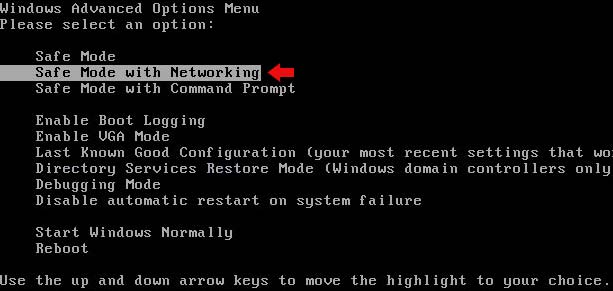 2) Next, open Internet Explorer and then click on "Tools" and then "Internet Options":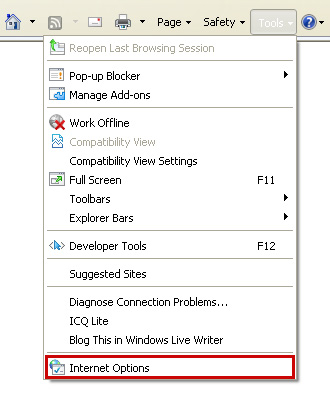 3) On the Internet Options Window, select the "Connections" tab and then click on "Lan Settings"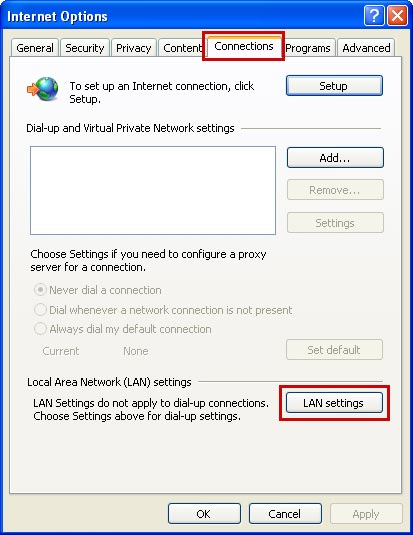 4) After that, you will need to uncheck the tickbox which says Use a proxy server as that's what's preventing your Internet from working. After you've done this, restart your PC into "normal" mode and proceed to step 2.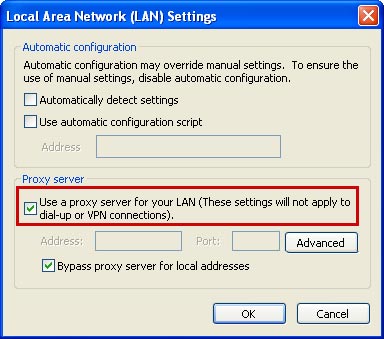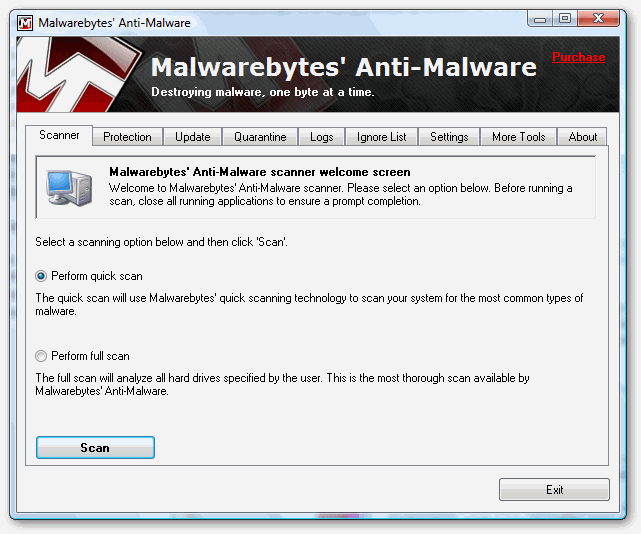 Malware Bytes is a free spyware & malware removal tool which you can download here.  You need to install it on your PC and then let it scan your system. If you don't have access to the Internet (because Antispyware Soft blocked it) then you should download this tool on another PC and then transfer the installation file via CD or USB pen.
Using this tool is very simple. You need to select the type of scan you want to perform and then press "Scan" to get the tool to do the task. This will send Malware Bytes through your system and it will identify all the infected files, removing them for you. This automated tool is the best way to remove the infection because it gets 95% of it.
Step 2 – Clean Out The Registry
Although Malware Bytes is very effective at removing the actual infection from your PC, it does not finish the job properly… and ends up leaving a series of settings on your PC. These are kept in the 'registry' database and can actually allow the infection back onto your PC. In order to fully protect yourself, it is recommended that you download a registry cleaner and then use it to remove any of the infected 'Antispyware Soft' registry keys that can still cause problems. This tool is automated and is very easy to use.
What This Removal Process Does:
Kills Processes
You should open up the "Task Manager" by clicking CTRL + ALT + DEL and then click on the "Processes" tab. This will then display a list of running processes, where you should then be able to find the listed files above. Click on each one and then click on the "End Process" button to stop the program from running. You can see an example of how that works below:
Recomended

– Clean The Registry (Highly Recommended)

In order to prevent Antispyware Soft coming back on your PC, you need to remove all the registry entries it has entered. This important, because many people leave these intact and end up having the problem come back again. Registry entries store the settings and options for the program, and by using a registry cleaner, you can remove them all and get your computer fit and healthy again. This is highly recommended