Antivir Removal – How To Remove Antivir Completely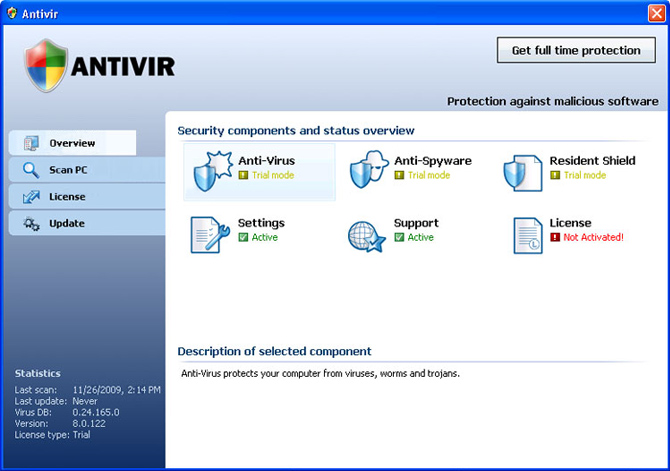 Antivir is a rogue antivirus tool which installs itself on your PC and proceeds to try and get you to buy the software. This is a very malicious tool that will do its best to annoy you so much that you give up and purchase the tool. Although it has been designed to look professional & legitimate, the Antivir program does not do anything to clean your system and causes a lot more problems than it fixes.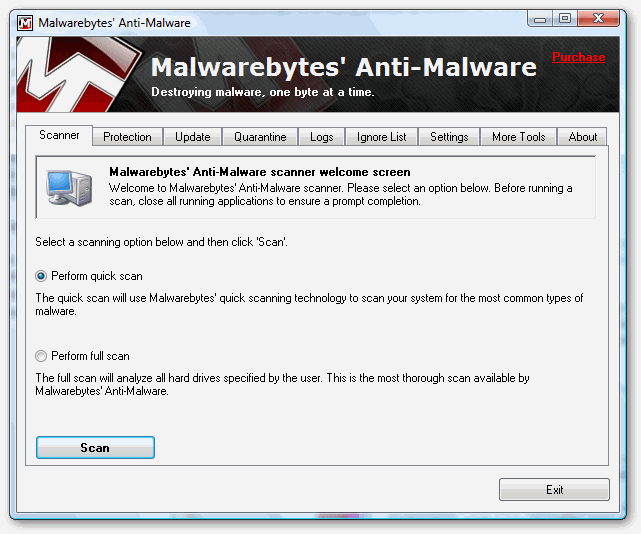 Malware Bytes is a free spyware & malware removal tool which you can download here.  You need to install it on your PC and then let it scan your system. If you don't have access to the Internet (because Antivir blocked it) then you should download this tool on another PC and then transfer the installation file via CD or USB pen.
Using this tool is very simple. You need to select the type of scan you want to perform and then press "Scan" to get the tool to do the task. This will send Malware Bytes through your sysetm and it will identify all the infected files, removing them for you. This automated tool is the best way to remove the infection because it gets 95% of it.
Step 2 – Clean Out The Registry
Although Malware Bytes is very effective at removing the actual infection from your PC, it does not finish the job properly… and ends up leaving a series of settings on your PC. These are kept in the 'registry' database and can actually allow the infection back onto your PC. In order to fully protect yourself, it is recommended that you download a registry cleaner and then use it to remove any of the infected 'Antivir' registry keys that can still cause problems. This tool is automated and is very easy to use.