XP Home Security 2011 Removal Tutorial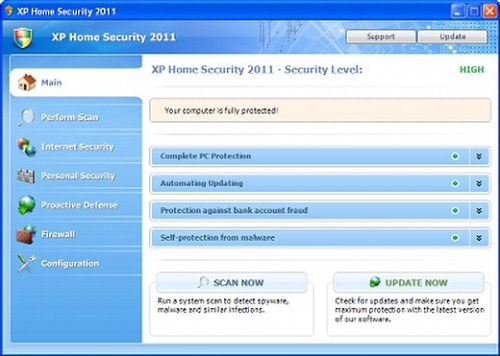 XP Home Security 2011 is a newly released fake antivirus tool that's been created by hackers who are thought to be in Eastern Europe. This infection, like the many others which are currently installing themselves onto Windows computers, works by showing you a fake set of scanning results and then trying to get you to buy the upgrade to the program. This virus is nothing more than a scam, and should be treated as such. This tutorial is going to show you how to remove the infection in the most effective way possible – which can be done by using the steps outlined on this website.
What Is XP Home Security 2011?
This is a virus, and one which has been created by hackers to try and scam you into buying the fake upgrade to the infection. It works by installing itself onto your computer from a number of different malicious locations, and then using its demi-legitimate appearance to trick you into trying to buy the fake upgrade to the software. We've found that although this tool may look legitimate, it's a complete scam, and needs to be removed in the most effective way in order to ensure the continued smooth operation of your PC.
This virus will typically come from these locations:
It will come from a fake email attachment
It will infect from a malicious download
It will load onto your PC from other "legitimate" software